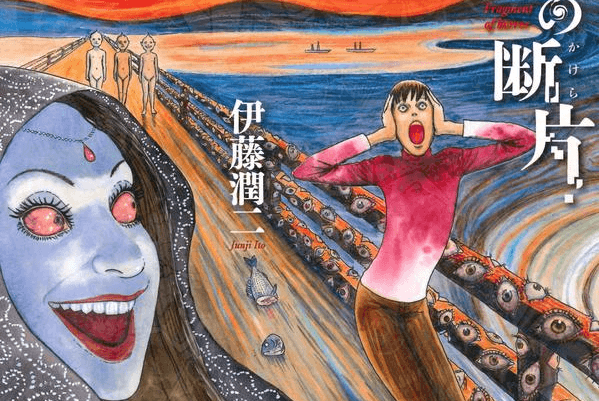 Today Viz Media had a surprising announcement to make when they revealed that they have acquired the rights to Junji Ito's "Fragments of Horror" manga. While this may not be the well known title, it may be due to the fact that it is a short story collection that contains numerous horror stories from Junji Ito that ran in Nemuki Magazine for eight chapters.
The entire collection has been contained in one volume and Viz is planning on printing it under their Viz Signature label and currently they are planning on releasing it sometime in Summer 2015 with a special deluxe hardcover release.
Some of the stories contained in the collection have been described by Viz below:
Fragments of Horror is the brand-new collection of delightfully macabre tales from the celebrated master of Japanese horror. An old wooden mansion that turns on its inhabitants. A dissection class with a most unusual subject. A funeral where the dead are definitely not laid to rest. Ranging from the terrifying to the comedic, from the erotic to the loathsome, these stories showcase Junji Ito's long-awaited return to the world of horror.