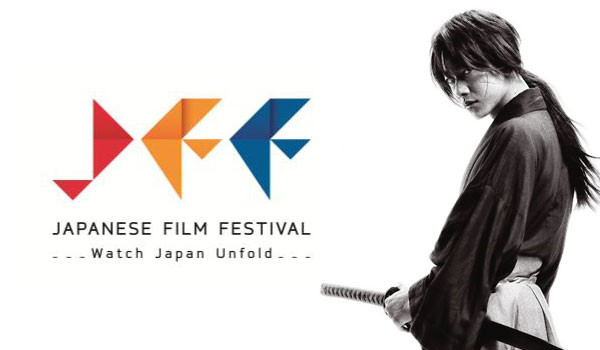 The 18th Japanese Film Festival has finally ended in Australia and New Zealand with applause as the event celebrates a total attendance of over 33,000 cinema goers. Additionally, the 2014 Audience Choice Award has been given to the final film in the Rurouni Kenshin trilogy.
The JFF program stretched across 16 cities, including Auckland, New Zealand for the first time, with 67 Japanese movies screened over 312 sessions. An estimated 33,000 people attended the 93-day event, a 32% increase over the previous year.
"To our delight this year's growth surpassed our expectations with the number of Brisbane attendees doubling compared to 2013. New cities Adelaide and Auckland also gave us warm welcomes, which is very encouraging…we look forward to returning with an even more exciting program in 2015." – Festival Director Masafumi Konomi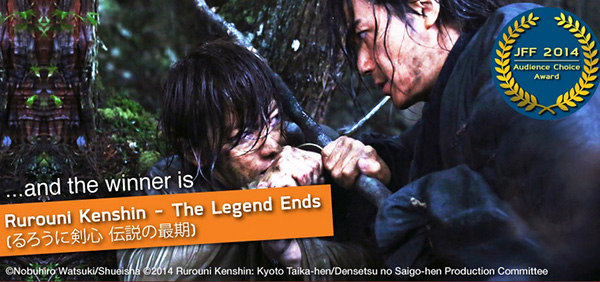 Fan-favourite Rurouni Kenshin – The Legend Ends scored the Audience Choice Award, determined from 8,500 surveys in Sydney and Melbourne. Additionally, the Festival attracted seven high profile guests from Japan including Director Masayuki Suo and actress Mone Kamishiraishi. The JFF is set to return in October-December 2015 with an all-new program.