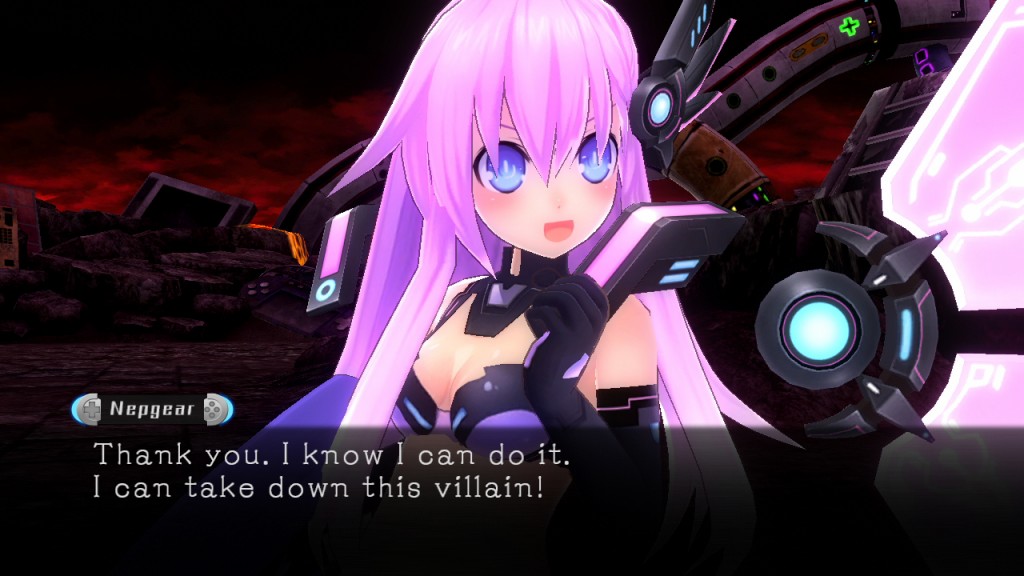 It looks like the PlayStation 4 might be getting a double dose of Hyperdimension Neptunia next year. Recently it was discovered by Gematsu that the German ratings board, the USK, has rated a title called Hyperdimension Neptunia Hypercollection for the PlayStation 4.
Currently Hyperdimension Neptunia Victory II is set to be released on the PlayStation 4 next year but if this rating is anything to go by, we could see a collection featuring all three of the original Hyperdimension Neptunia titles make their way to the PS4 as well.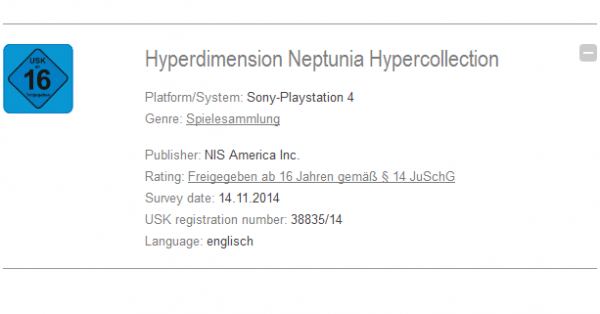 Considering the fact that all three of these titles have already been remastered with updated features for the PS Vita, it will be interesting to see whether or not this collection just contains the old versions of Hyperdimension Neptunia and Hyperdimension Neptunia mk2 or the upgraded versions.
That being said, the rating does state that it was submitted by NIS America, the publisher that handled the original trilogy. The remasters on the other hand have all been published by Idea Factory International so currently it seems this rumor may just be a collection of the original trilogy.