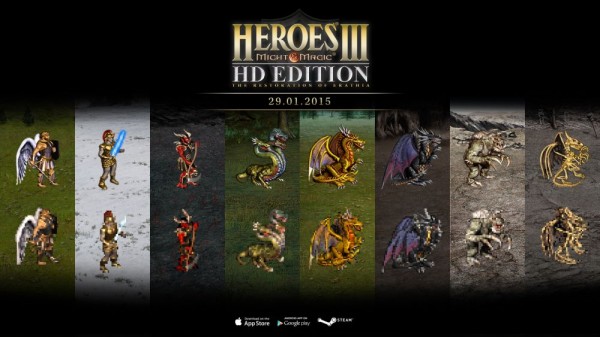 Ubisoft has announced that they will be re-releasing Heroes of Might & Magic III: The Restoration of Erathia in HD. The turn-based strategy game will be returning not only to PC, but making it's first appearance on Android and iOS platforms. Heroes of Might & Magic has had several popular sequels over the years, but this edition has had enduring popularity.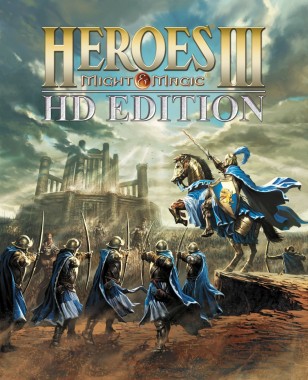 Heroes of Might & Magic III HD is being faithfully recreated with updated graphics, including widescreen support, on all systems. The game will ship with seven campaign scenarios, 48 different skirmish maps, and local multiplayer; PC versions will have a Steamworks multiplayer lobby for online interaction. In addition, the PC version will come with a map editor.
Check out screenshots of the new HD textures below. The game will be released on all of the above systems on January 29th, 2015.