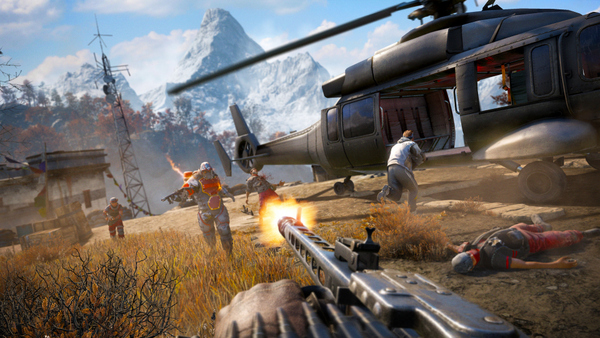 Ubisoft announced the release date for the first piece of DLC for Far Cry 4. Escape from Durgesh Prison is a co-op oriented DLC that will see Ajay and Hurk attempt to escape Yuma's prison with only the gear they can scrounge up and skills they acquire along the way. There is no checkpoints to go back to in this DLC. Once you die, you restart with nothing but your acquired skills.
Additionally, the DLC contains the syringe side quest currently available for season pass holders, Hurk Deluxe Pack, the Overrun multiplayer map, and the Valley of the Yetis side missions.
Far Cry 4 – Escape from Durgesh Prison will be released on January 14th, 2015 on Xbox Live/PC and January 15th on PlayStation Network. The DLC pack can be purchased alone or with the Season Pass.