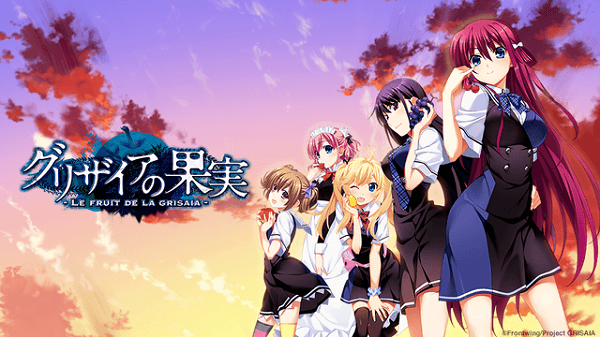 A couple of months ago Sekai Project announced that they would be launching a Kickstarter project to bring all three games in Frongwing's Grisaia Trilogy over to English speaking audiences and today that Kickstarter launched. Sekai Project is asking for $160,000 in funding and they will need to meet that goal by February 1st, though considering they have already hit $112K at the time of this writing, they are well on their way to meeting that goal.
Some of the basic rewards for the Kickstarter feature $30 for a digital copy of The Fruit of Grisaia, the most familiar game in the series, $40 for a physical copy of The Fruit of Grisaia, and $80 for digital copies of all three games, The Fruit of Grisaia, The Labyrinth of Grisaia, and The Eden of Grisaia. If you want a complete box set of the whole trilogy, you will need to dish out $120 and net yourself a physical copy of all three PC games.
Those looking to back the Kickstarter can do so here and on that page you will not only find more details about the project, such as the higher reward tiers that feature things such as poster sets, tapestries, bedsheets, and even double-sided hug pillow covers at various levels.
If the company manages to make it past their initial funding goal, they have revealed the following stretch goals:
$200,000 – Idol Magical Girl Chiruchiru ☆ Michiru, a spin-off game to the Grisaia series, will be licensed and localized. Like the other three games, this will be made available in both digital download and physical format.
$240,000 – Grisaia Ports! The series will be ported to different platforms. Details on which platforms will be supported are still forthcoming, so stay tuned for more updates!
It is worth noting that this Kickstarter is only for the All-Ages version of the game though Sekai Project did state the following:
While we cannot comment on 18+ versions of the game right now, more information on that will be made available near the end of the campaign.

— Sekai@AX#4416 (@sekaiproject) December 17, 2014