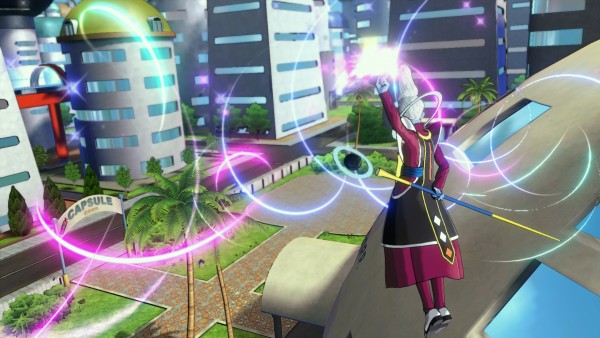 While we are still waiting on the official release of a trailer that was shown at Jump Festa in Japan over the weekend to be released on the Internet, we got three very sweet Dragon Ball Xenoverse gameplay videos which showed Super Saiyan 4 Goku vs. Super Android 17, Super Saiyan God Goku vs Beerus. and Beerus vs Whis.
All three fights were intense but also showed off great new things we didn't know. First off we get three new stages never seen in games before in West City and the Capsule Corp. building, the underground cave where Goku and Beerus fought and also the raised islands where Super 17 and Goku fought briefly. Dimps is really paying attention to detail with the stages and it's nice to get some stages that are not just general representations of locales from the series.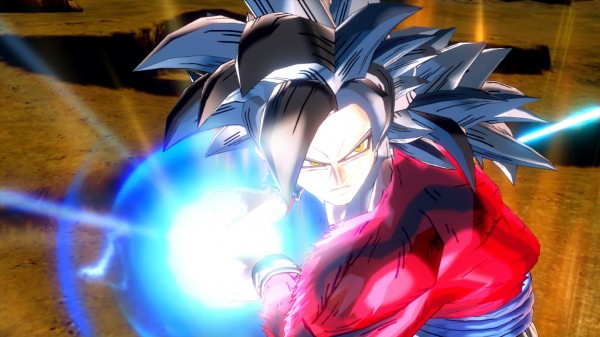 Secondly, we get our first listen to the games new soundtrack and it's sounding great, capturing that Dragon Ball feel while remaining epic and serving as a great backdrop to the fights. Lastly, we see that custom intro's are back as Beerus directly addresses Whis before they begin their battle.
You can watch all three full length fights below and we will bring you the new trailer as soon as Bandai Namco releases it.
Super Saiyan God Goku vs. Beerus
Super Saiyan 4 Goku vs. Super Android 17
Whis vs. Beerus