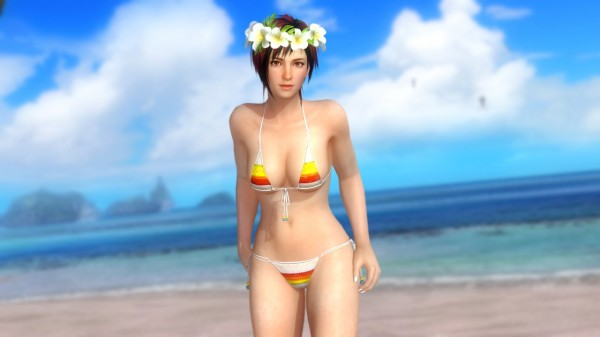 Today Koei Tecmo released a new trailer showing off some of Dead or Alive 5: Last Round's pre-order costumes and with this trailer came news that the title would also be hitting Steam. This is the first time that the title has ever been released on the PC and it means that when the game is released on Febraury 17th in North America and February 20th in Europe, it will be available for the PC, Xbox One, PlayStation 4, PlayStation 3, and Xbox 360.
As for the costume packs, those who pre-order the title from GameStop will unlock the "Ninja 2015" and "Aloha" sets while those who purchase the game from Amazon will unlock the "Showstopper" and "Beach Party" outfits and finally Best Buy buyers will net the "Showstoppers Encore" set.
You can check out the new trailer for the game below and keep an eye out until the end for a hint at a special surprise.