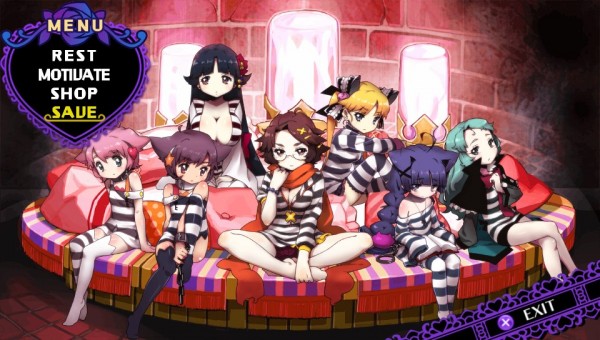 Today NIS America released their second trailer for Criminal Girls: Invite Only and in this trailer not only do we get a glimpse of how the game will look with the English translation but also a look at how some of the scenes have been censored.
The trailer can be seen below and while it does feature some gameplay footage showing off how battles will take place and partially introduce us to the cast, most of the video focuses on the "Motivation Time" mini-game that has been censored. As previously mentioned, all dialogue and voice work has been removed from the mini-game and the amount of fog appears to have been increased drastically in many cases.
That being said, Criminal Girls: Invite Only is currently set to be released on the PS Vita in North America on February 3rd and in Europe on February 6th.