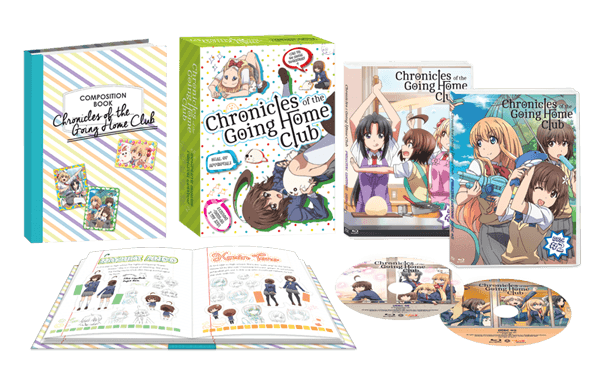 At the beginning of the year NIS America announced that they had picked up the license for Kitakubu Katsudō Kiroku and would be releasing it in North America under the name Chronicles of the Going Home Club and today they have revealed exactly when anime fans can expect to pick up the title.
The Chronicles of the Going Home Club Complete Premium Edition will be released on March 3rd for $51.99 on NIS America's online store. This release contains the entire series on two blu-ray discs as well as the Going Home Club Miniature Theater video clips as on-disc features, a sixty four page hardcover art book that contains an episode guide, character info, interviews with the cast, and full color illustrations all contained in a collectible slipcase.
It is interesting to note that this is now the third premium edition released by NIS America that does not feature the company's signature longbox slipcase so this will likely be the case from now on.