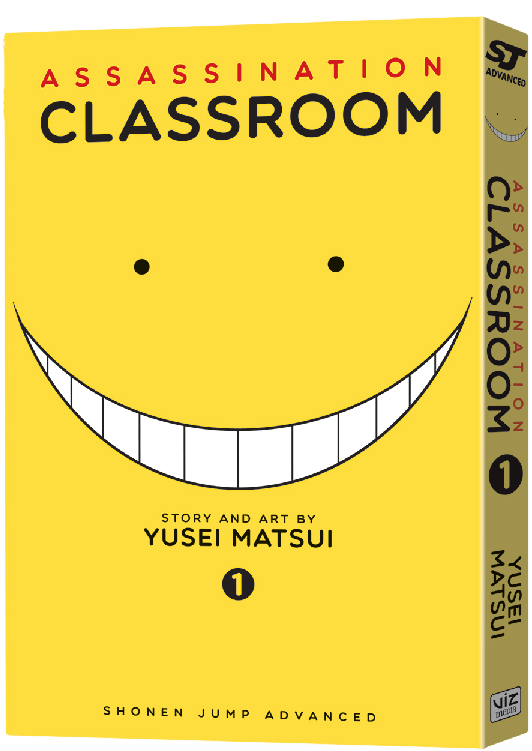 This week Viz Media has begun releasing their latest manga, Assassination Classroom in North America. The first volume is now available for purchase through retailers for $9.99 while the digital version can be purchased through Viz's various digital store fronts for $6.99.
Assassination Classroom is being printed under the Shonen Jump Advanced imprint and fans of the series can expect a bi-monthly print release for the series from now on. Created by Yusei Matsui, Assassination Classroom follows the story of a group of students who are the misfits of their school and are isolated from the rest of the academy.
One day an alien octopus with incredible speed and unstoppable powers appears on Earth and destroys part of the moon, threatening to do the same to Earth in one year unless the students of this one classroom can manage to assassinate him in that time frame.
Despite the situation, this strange alien turns out to be the best thing that could have ever happened to the students in what becomes an over the top comedic action series that has managed to survive in Weekly Shonen Jump since 2012. An anime series is also planned to debut sometime early in 2015.