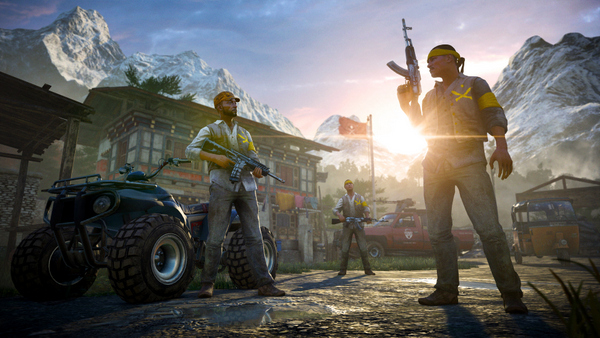 Ubisoft just shared Far Cry 4's story trailer, and it reveals quite a bit. What I find intriguing is Pagan Min's respect for the player character, which has been shown in previous footage but is reinforced here after he barely bats an eye at Ajay murdering his men. He seems peeved, yes, but it's almost like a minor irritation at most.
We also learn more about the resistance to Pagan Min's regime, the Golden Path. Though they are of one united goal, they are not exempt from their own internal struggles as two figures vie for ultimate leadership. Sabal is headstrong in defending the traditional ways in approaching Kyrat's future, whilst Amita wishes to bring Kyrat forward in line with the 'new world'. Having returned to scatter his mother's ashes, Ajay is caught between these varied, but extreme personalities in their own right, as the conflict rages.
Check out "Welcome to Kyrat!" embedded below. Far Cry 4 releases on November 18 for the PlayStation 4, PlayStation 3, Xbox One, Xbox 360 and Windows PC.