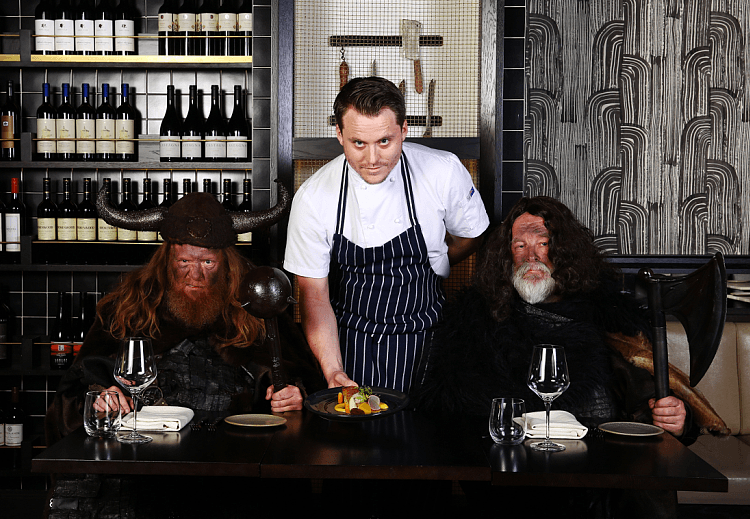 With the release of the newest season of Vikings, Twentieth Century Fox Home Entertainment has collaborated with Swine & Co., a trendy new restaurant in Sydney, to create a rather interesting marketing event.
For a limited time, Michael Box (the Head Chef), has a special viking-inspired dish on offer at the Swine & Co. The Valhalla Swine dish is available for special order and consist pf roasted pork belly, yellow beetroot puree, toasted rye and oats with a pork reduction dressing alongside tarragon cream with pickled apple pieces.
The dish will be available for tomorrow night only, with the first 50 orders receiving a free DVD copy of the second season of Vikings. Bookings are available here with the price of the Valhalla dish listed as $34.
You can find our review of the first season of the tv show Vikings here and stay tuned for our review of the second season!