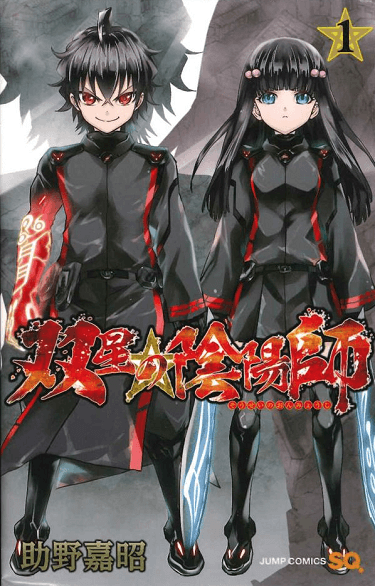 Viz Media has announced that they have acquired the license for the manga Twin Star Exorcists, also known as Sousei no Onmyouji. The series first debuted back in November 2013 in the monthly magazine Jump Square.
Created by Yoshiaki Sukeno, who also wrote the Binbou-gami Ga! manga which was later adapted into an anime series that was released in the West under the terrible name of Good Luck Girl, the first volume of Twin Star Exorcists will be released in North America during Summer 2015 where it will be released both in print and through Viz's digital marketplaces under the company's Shonen Jump label.
Since there are currently only three volumes of this monthly manga at the moment, the release schedule for Twin Star Exorcists will likely be rather slow in the West.
For those who are unfamiliar with the manga, Viz Media has provided the below story description:
In the series, beings from the dark realm of Magano creep into our world and can only be expelled by talented exorcists. Rokuro is from a family of exorcists, but after a terrible disaster, he'd rather be a singer, a soccer player or anything else! He's forced to own up to his incredible potential by the arrival of Benio, an exorcist who's more than his match and stirs his competitive spirit. When neither can top the other in supernatural combat, they earn the title of "Twin Star Exorcists" – two supreme fighters fated to marry and birth the ultimate spiritual warrior. Will these rivals fall in love? The fate of two worlds hangs in the balance!