Turtle Beach has always been a leader in gaming audio, and so I was thrilled to hear of the release of not one, but two current generation console compatible headsets, both the first of its kind. Yesterday saw the two new headsets hit the market: The Turtle Beach Elite 800 headset for PlayStation 4 and the Turtle Beach Stealth 500X headset for Xbox One. So, what do these headsets have to offer?
Turtle Beach Elite 800 for PlayStation 4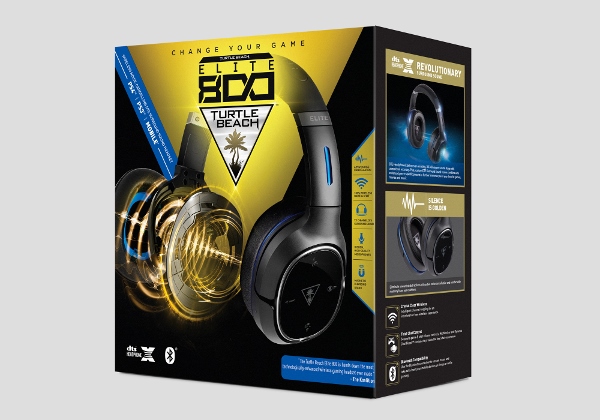 Recommended Retail Price of $429.95
This wireless headset promises to provide a one of a kind audio experience for PlayStaion 4 and PlayStation 3 owners. Not only does DTS technology provide the experience of a full 7.1 surround sound system, it also features active noise cancellation. Talk about an immersive experience! It's also worth mentioning that this DTS set up is the first of it's kind for PlayStation devices. The Turtle Beach Stealth 500P provides a similar experience however lacks any noise cancelling features. Actually, the Elite 800 is the only console headset to provide active noise cancellation. If this wasn't enough, Turtle Beach provides different DTS settings to tailor your sound experience to what you are listening to. Along with standard settings for listening to games, music and movies, users are able to customise and manage these settings with a free companion app.
You can also sound amazing on chat while using the dual invisible microphones built into the device. This feature not only provides a clean chat but assures a sleek boom free look. While the Elite 800 headset already emits a sleek sexiness, users are able to customise their look by using snap on speaker plates available at the Turtle Beach website.
This headset is seriously against wires (which I can only promote as a good thing). To ensure quality performance, the headset uses high performance wi-fi technology to eliminate any interference that may interrupt your audio experience. As well as connecting to your console, users can connect to mobile devices through Bluetooth. Even the charger doesn't use wires, instead using a low profile magnetic stand. It works too, the batteries lasting an impressive 10 hours between charges.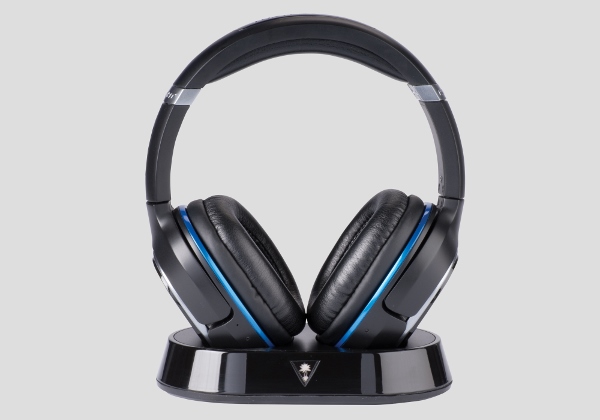 As an added benefit, buying the Elite 800 headset also gives consumers a chance to enjoy the benefits of Turtle Beach's Elite membership program. The program offers too much to be listed here but includes extended warranties, discounts on Turtle Beach products and two free sets of wappable speaker plates. If your interested in checking out the full details, you can check them out here.
Turtle Beach's Chief Executive Officer had this to say about the new Elite 800 headset:
"The Elite 800 is a completely new design that was engineered from the ground-up to be by far the most advanced wireless gaming headset on the market. We are pleased to bring gaming enthusiasts a new standard in wireless gaming audio along with the benefits of our Elite membership program."
Turtle Beach Stealth 500X headset for Xbox One Recommended Retail Price of $369.95
The most exciting feature of the Stealth 500X headset has to be its wireless capabilities. Not only is it the first fully wireless headset available to Xbox One users, but looks to be the only one of it's kind available through to the end of 2014. The high quality, interference free performance of this wireless headset is assured through top end wi-fi technology. Another interesting feature is the use of two distinct wireless channels to send sound into the headset, one for chat audio (usually received through the Xbox One's USB connection) and the other for sound audio (usually received through the Xbox One's optical connection). This is the first headset not to use a wired connection to the console's audio adapter in order to enable chat audio.
Much like it's PlayStation counterpart, the Stealth 500X offers a unique audio experience through the use of DTS technology to give users full 7.1 surround sound. It also offers different pre-set DTS systems to enhance your audio experience depending on the media you're listening to, be it a game, movie or song. It has has differing settings to suit the type of game you're playing, distinguishing between first person shooters, racing and sports games.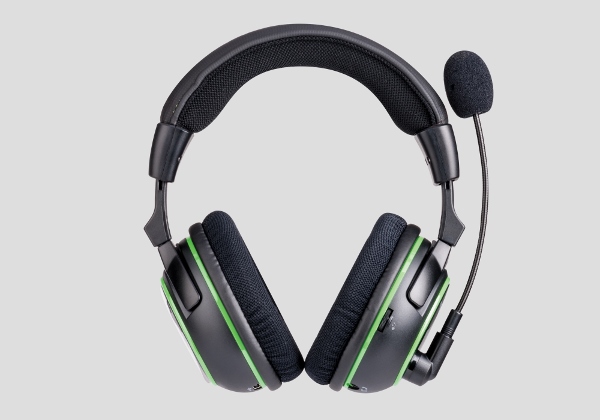 This headset includes a rechargeable battery that lasts an amazing 15 plus hours. Furthermore, it allows for the microphone to be removed and replaced with a cable able to connect the Stealth 500X to mobile devices.
Turtle Beach's Chief Executive Officer had this to say about the new Stealth 500X headset:
"Turtle Beach has pushed the boundaries of wireless audio on the Xbox One console through innovation and close cooperation with Microsoft. True wireless connectivity for the Xbox One has been the most requested feature from our community and we are pleased to deliver the Stealth 500X in time for the big games coming this holiday season."
Where to Buy
You can buy the Stealth 500X headset for Xbox One here for $229.95 or either headset at an appropriate retailer, which you can find through Turtle Beach's retailer locater.