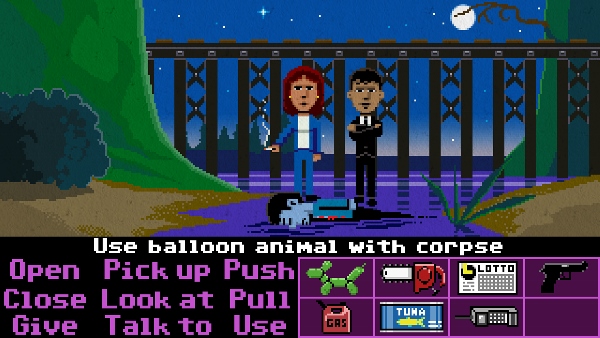 Ron Gilbert and Gary Winnick are the geniuses behind much loved games such as Maniac Mansion and Monkey Island. Now they seem to be taking a journey back into the past (1987 to be more precise) with their new project Thimbleweed Park. This new game promises to "rediscover the charm of the point and click adventure", and who better than to tackle this agenda than the creators who helped shaped the genre.
But why now? Why such a push back to the retro glory days? Apart from liking pixels "big enough to have their own postcode," the creators want to return to the "charm and simplicity to the art that lets the game design shine and your imagination run wild."
If that old '80s LucasArts charm isn't enough, the story has it's own intrigue:
"Thimbleweed Park is the curious story of two washed up detectives called in to investigate a dead body found in the river just outside of town. It's a game where you switch between five playable characters while uncovering the dark, satirical and bizarre world of Thimbleweed Park."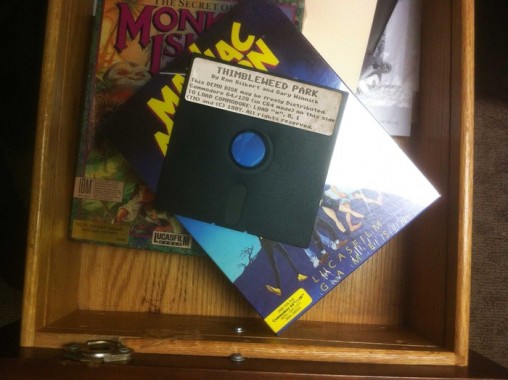 On top of this, the game also promises to let players switch between characters at any time, to offer multiple endings and provide plenty of hours of gameplay. Oh, and not to forget some state of the art side scrolling action.
However, no matter how hard we wish it, Thimbleweed Park is not yet a reality. That's why creators Gilbert and Winnick are looking to Kickstarter to raise $375 000 needed to fund the project. So far, it's not looking far off. With 29 days still to go, just over a third of the required funds have been raised.
Want to get involved? You can check out a the trailer or donate to the project here. With a champion team leading what promises to become a classic, you'll definitely want to get involved in making Thimbleweed Park a reality.