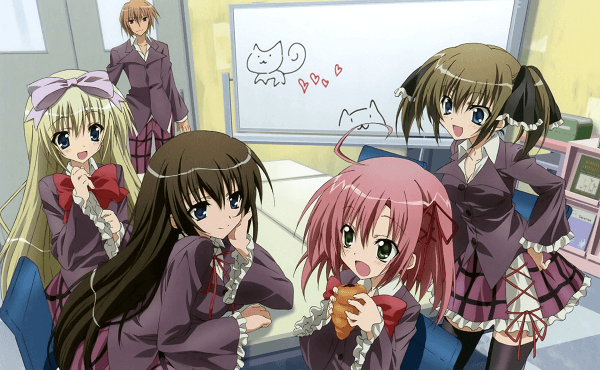 Today Sentai Filmworks made a surprising licensing announcement when they revealed that they now have the rights to Student Council's Discretion, or as it was called when it aired in Japan back in 2009, Seitokai no Ichizon. Sentai Filmworks will be giving the series a home video release as well as a digital release sometime in the future.
At the moment the company has not mentioned whether or not they will be picking up the second season of Seitokai no Ichizon which aired last year, but they did provide us with their own description of the series which you can read below:
At Hekiyo Academy, all but one of the Student Council members are elected via popularity contests, and since teenagers think with hormones more often than intellects, those seats are filled by the attractive derrieres of the school's most beautiful girls! That makes things extra rough on the one student chosen for academic scores, because besides being the council's only male member, one of Ken Sugisaki's main assignments is writing stories informing the student body about the many achievements of their Student Council.

That means manipulating the truth just a bit, and given that Ken's a besotted fan of dating video games who fantasizes about his fellow council members as his "harem", things tend to get even more out of hand. And exactly who's going to be the leading lady is up for debate, as immature Kurimu, tomboyish Minatsu, twisted Chizuru and "boy love" obsessed Mafuyu are all trying to add their own particular spins, even as their jealous rivals in the Journalism Club aim to shoot them down! The lines between facts and fiction disappear and what really happened will probably never be revealed except at the Student Council's Discretion!