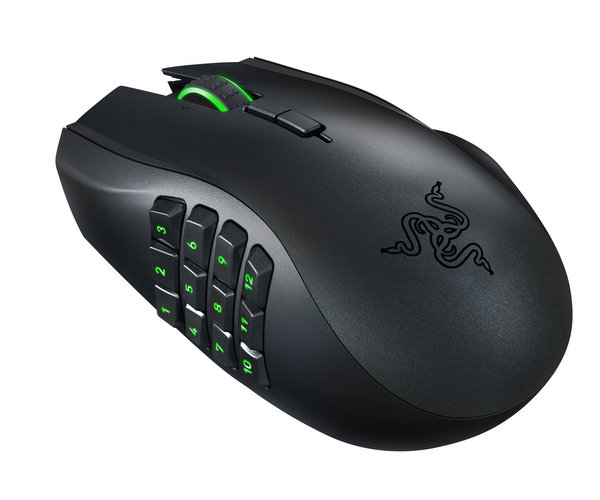 The Razer Naga's newest edition landed on our doorsteps today. The Razer Naga Epic Chroma is a wireless MMO mouse featuring 12 buttons located near the thumb. The battery is rated to last over 20 hours and can be charged by either plugging in a USB cable or dropping the mouse onto its dock.
World of Warcraft players can use the in-game configuration tool to quickly bind macros to the thumb buttons. The side panel and the thumb buttons have been completely redesigned to be more comfortable and easier to use. As part of the Chroma line, the Razer Naga Epic Chroma comes equiped with LEDs capable of displaying 16.8 million different colours.
Check out our unboxing video below and stay tuned for our review!