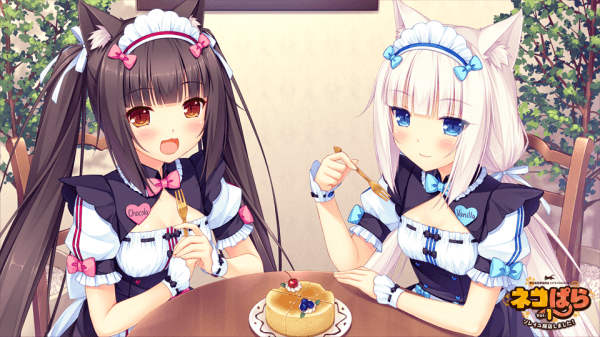 Today Sekai Project announced that they have partnered with Nekoworks to help release Nekopara Volume 1 in the West and to do this they are not only helping give the visual novel an English translation, they are also trying to get it on Steam through Steam Greenlight.
Nekopara follows the story of Kashou Minazuki, a young man trying to establish his own pastry shop called "La Soleil." Once he moves out however he finds that two catgirls named Chocola and Vanilla have tagged along with him. Not having the heart to send them away, Kashou accepts their help in order to make La Soleil a success.
Currently no release date has been announced for Nekopara Volume 1 but it is worth noting that the Steam release will be the "All Ages" version of Nekopara and that Nekoworks will release the 18+ version of the PC game starting on December 30th, though additional details concerning that version will be released later. For now you can check out some screenshots of the game as well as the introduction trailers for both Chocola and Vanilla below.
Chocola Introduction
Vanilla Introduction