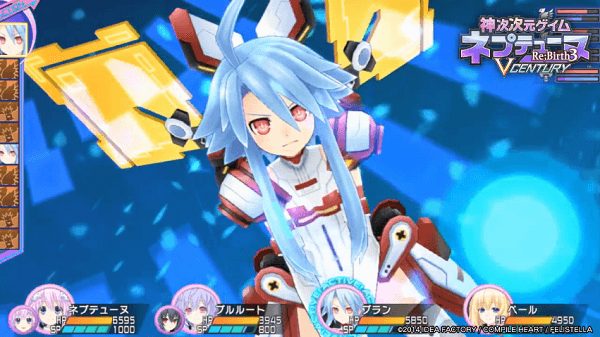 Following yesterday's debut trailer for Hyperdimension Neptunia Re;Birth3: V Century, Compile Heart has released another trailer for the game with this one focusing entirely on the CPUs taking on some weak enemies within the game.
The video features Neptune, Plutia, Blanc, and Vert and as it progresses both Blanc and Vert enter their CPU forms while Neptune and Plutia show off paired combo attacks as they team with Nepgear and Noire respectively.
Also shown off in the video is how notifications will now appear when an enemy drops an item upon defeat and how the various gauges will now work in combat. Currently Hyperdimension Neptunia Re;Birth3: V Century is set for release on the PS Vita in Japan on December 18th though it does have a very high chance of being released overseas sometime later in 2015.