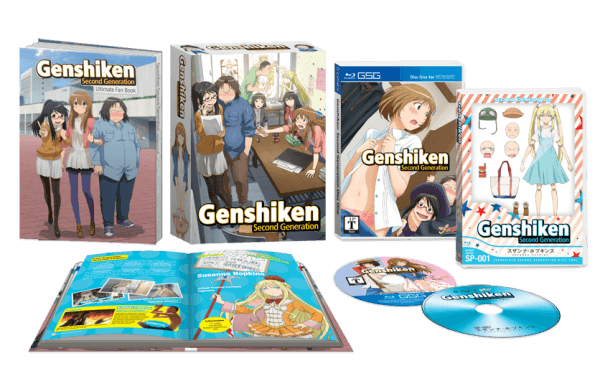 About a year and a half ago NIS America announced the acquisition of the poorly named Genshiken Second Season and now the company has a release date for the title which has also been given a more fitting title of Genshiken Second Generation.
Genshiken Second Generation will be released in North America on February 3, 2015 and will be given a premium edition that includes a sixty four page hardcover art book featuring episode guides, character info, and more, the series itself and sixteen minutes of bonus shorts included on two Blu-ray discs all contained in a chipboard slipcase.
For those unfamiliar with the series, NIS America has provided the below plot synopsis:
It's a new semester at Shiiou University, and for "The Society for the Study of Modern Visual Culture," AKA Genshiken, that can only mean one thing—new freshman recruits! Originally founded as a club for otaku to discuss their unabashed love of anime, manga, and video games with one another, the current president of Genshiken, Chika Ogiue, may have bitten off more than she can chew by recruiting a bunch of yaoi-obsessed fujoshis, a.k.a. "rotten girls," to join their ranks! Meanwhile, the original members of Genshiken who have since graduated find themselves coming to terms with their new lives as productive members of society.