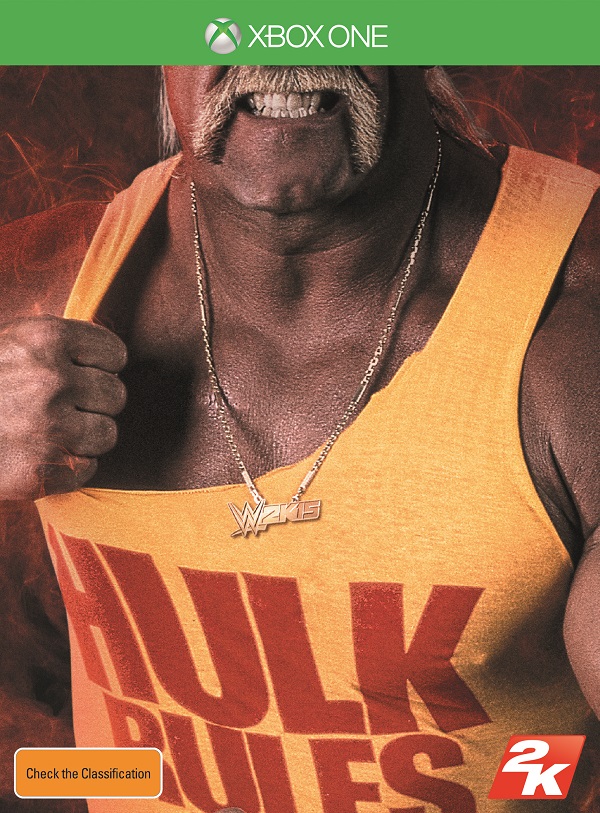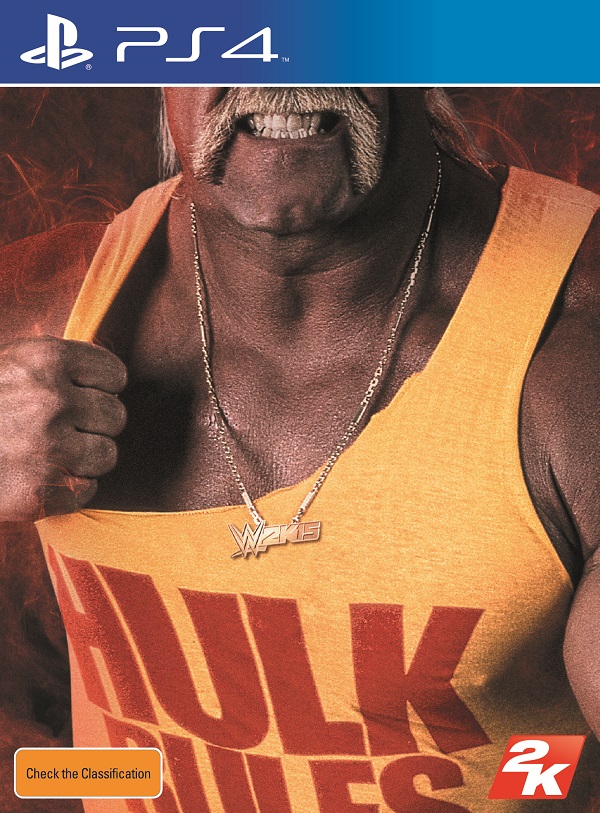 WWE 2K15 is now available for the Xbox One and PlayStation 4, presenting a radically different gameplay and presentational experience than its last-gen counterpart. For the first time, Visual Concepts – developers of NBA 2K – have left their mark, collaborating with Yukes to create a fresh take on the series, bringing their patented MyCareer mode to WWE, along with 2K Showcase and a totally revamped Creation Suite. Greg Thomas, President at Visual Concepts, said;
WWE 2K15 for the PlayStation 4 system and Xbox One takes the franchise to a whole new level. The next-generation of consoles let us create and deliver gameplay, authenticity and realism previously unseen in a WWE video game, as well as build the foundation for an exciting future. Major gameplay improvements, the historic rivalry experience in 2K Showcase and our first foray into a comprehensive career mode with MyCareer make us pleased to offer fans an impressive WWE video game experience.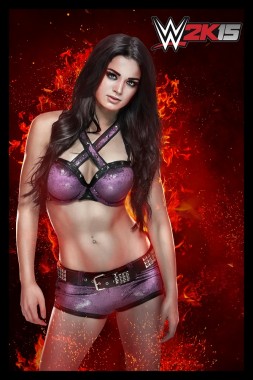 From the opening chain grappling exchanges to the new animations, stamina and momentum systems, WWE 2K15 puts forth an experience so authentic, nothing has even come close to it in the past. New proprietary facial and body scanning technology captured the WWE Superstars, Divas and Legends to a scarily detailed and realistic degree. WWE Hall of Famer Jerry "The King" Lawler and WWE commentator Michael Cole are still calling the action, but have re-entered the booth this year with five times the number of recorded lines versus any prior instalment. Aside from the above-mentioned modes, fan favourite match types, as well as Universe Mode, also make a comeback. MyCareer in particular is a story driven mode that starts players off at the NXT Performance Center as their own created superstar, where they'll be trained by head trainer, Bill DeMott and encounter NXT Superstars Rusev, Bo Dallas, Adrian Neville, Sami Zayn and Corey Graves, before seeing them through to the main roster and, hopefully, Hall of Fame status. Gamers can choose their path as faces or heels, making alliances or breaking trust in order to get to the top.
In 2K Showcase mode, players have the opportunity to relive two epic WWE rivalries – Triple H vs. Shawn Michaels (2002-2004) and John Cena vs. CM Punk (2011-2013) – through 33 distinct matches with documentary-style video packages of classic WWE footage, authentic WWE Superstar commentary and cinematic cut scenes. Additional historical objectives unlock new WWE Superstars and Championship titles, as well as alternate entrance and ring gear, that can then be used in other WWE 2K15 game modes. Three additional 2K Showcase storylines will become available through the WWE 2K15 Season Pass Program, including the rivalry between Randy Orton and Christian in 2011 (has it already been that long?!), Mark Henry's destructive "Hall of Pain" run and the illustrious career of late, great WWE Hall of Famer Ultimate Warrior.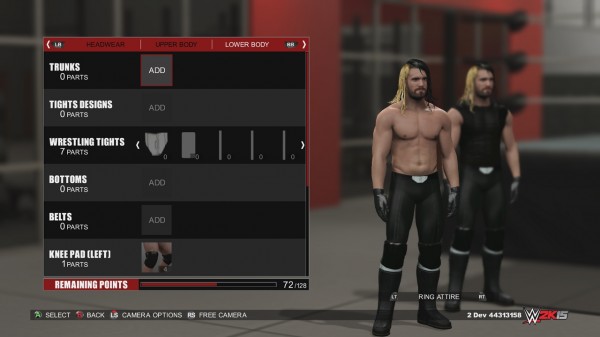 It goes without saying that all your favourite Superstars litter the roster, from Legends like The Rock and Stone Cold, to current stars such as Dean Ambrose and Daniel Bryan, and divas like Nikki Bella and AJ Lee. The soundtrack within has been curated by none other than cover star John Cena himself, and, along with MyCareer, the game's downloadable content and Season Pass Program will also introduce Paige (available exclusively through Season Pass purchase), Adam Rose, Emma and NXT Superstars The Ascension (Konnor and Victor). Purchase WWE 2K15 now for the most realistic wrestling game ever made. Our own review will go live soon, so keep an eye out for it!