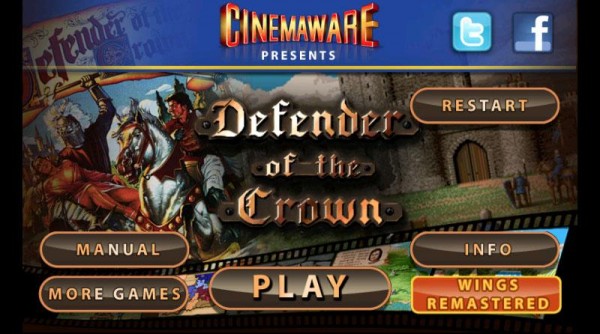 Prepare to step back into the Middle-Ages to fight for England once more, as classic strategy game 'Defender of the Crown' has been released for iOS.  Originally released in 1986 on the Commodore Amiga system by Cinemaware, Defender of the Crown involves building up armies to take over Norman-occupied territories in England.
At the time of release the game received positive reviews, primarily focused on its graphical power and animation.  It was seen as a benchmark title for the Amiga platform, with its presentation miles ahead of similar games at that time. The mobile ports are exact copies of the original Amiga game with unchanged content, story and gameplay; the only difference being are the touch screen optimised controls. Cinemaware have also included the original game manual.
The game is available on iTunes for $1.99 or your regional equivalent.