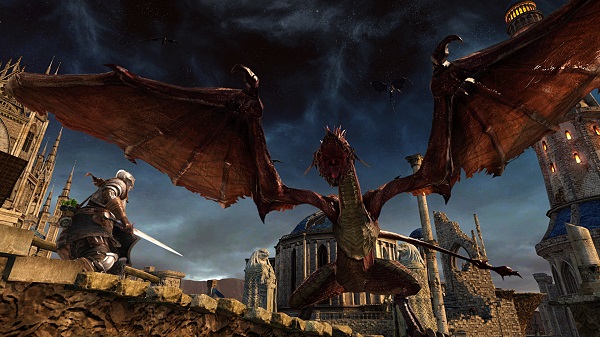 In something that has become something of a disturbing trend lately, Bandai Namco has announced that yet another title will be getting an HD re-release on the latest generation of consoles. The title this time happens to be Dark Souls II and it will be called Dark Souls II: Scholar of the First Sin.
Dark Souls II: Scholar of the First Sin will be released in North America on April 7th and it will contain all three pieces of story DLC for the game, 'Crown of the Sunken King,' 'Crown of the Old Iron King,' and 'Crown of the Ivory King,' a number of new NPCs and enemies, new in-game events, online matchmaking and more.
If you already own a copy of Dark Souls II, then most of these new features will be added into the game through a large patch while the PC, Xbox One, and PlayStation 4 versions will offer a significant graphical boost as well as supporting up to six players total in a single session.