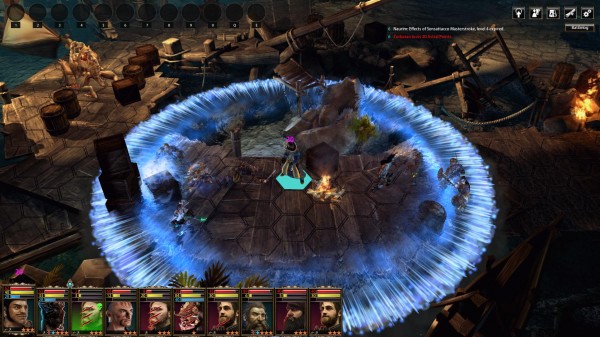 The next video game in The Dark Eye universe will be Blackguards 2. The turn-based tactical RPG will launch on Steam and GOG.com come January 20th, 2015, a few days short of a year since the first Blackguards was released. The new title adds many new features and gameplay improvements recommended by press and by fans.
Blackguards 2 picks up where the first title leaves off. The surviving party members have moved on with their lives, after defeating the Nine Hordes. Now Cassia, the new protagonist, seeks to round up the team in hopes of taking over the Shark Throne.
Blackguards 2 will be priced at $33.99 AUD or $35.99 NZD. The game will be compatible with Mac and Windows systems. English and German localization are available and subtitles will be available in Spanish, French, Russian, Polish, Italian, Brazilian Portuguese, Japanese and Korean.