It is a  sunny Saturday morning, there are kids playing in the street, birds singing, and a little blinking notification light on my phone – that must mean its time for Xbox Newsbeat! Are you ready to get hand-serveed all of the latest and greatest news straight from Microsoft HQ 'Cause that's what we're all about here soldier, so sit down, relax and enjoy these three awesome Xbox One themed headlines before heading off to Saturday morning brunch!
---
Sunset Overdrive Launch Trailer and "Week of Explosions" Ignite the Awesomepocalypse
BOOM! Insomniac Games' upcoming shooter; Sunset Overdrive is about to unleash the Awesomepocalypse unto the world, and to celebrate the guys have not only released a nice little launch trailer, but have also concocted a brilliant idea in the form of "Week of Explosions."
Xbox and Insomniac have teamed with some of the awesome video content creators over on YouTube for the Week of Explosions, which aims to blow up as many Sunset Overdrive themed items as possible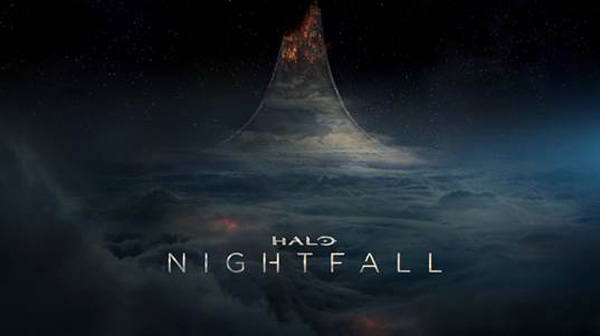 Halo Nightfall trailer and HaloFest Livestream, November 8-11
November 11th is a big one for you Halo fans out there. Not only does the Halo: Master Chief Collection drop on Xbox One, but the date will be shared with the premiere of the live-action series; Halo: Nightfall. As we get closer to what I am dubbing as Halo Day, Microsoft and 343 Industries invite fans to join the celebration as they broadcast special sneak peeks, interviews and exclusive gameplay to the world on Xbox Live, Xbox.com and Twitch – including the first look at the Halo 5: Guardians Multiplayer Beta and the world premiere of the first episode of Halo: Nightfall.
So head over to the Xbox Twitch Page, from 3p.m. AEST Tuesday 11th November for HaloFest, which will show off:
First look at Halo 5: Guardians
World premiere of Halo: Nightfall
Interviews with 343 Industries and more
The global Halo Tournament
Xbox One November System Update: Personalisation and SmartGlass Features Now in Preview
I think we spoke just last week about the latest Xbox One system update, and already we are getting even more! That's right, rolling out in November (and currently in preview for certain lucky players) are a slew of new updates that let you take a bit more control over your console. Check out the new features making their way to your console:
Show Who You Are –

 Some of the most requested features being released this month include the ability to customize your Xbox One background and showcase and share some of your favourite achievements and game clips.
Custom Backgrounds – The #1 fan-requested feature is making its initial debut for preview members. For the first time, each account on your Xbox One can have a customized background.  You can choose a custom colour or achievement art as your background on Xbox One, with more customization options coming down the road.
Gamer Profile – You can now share your location and bio as part of your profile. You can set these options on your Xbox One console and use Xbox One SmartGlass to browse to other people's profiles and check out their showcase items. Additionally, you can now select a set of showcase items that are displayed when other gamers look at your profile on an Xbox One console. You can use Xbox One SmartGlass or Xbox One console to add or remove up to six game clips or achievements that will be displayed in a carousel format.
Tweet about your Favourite Game Clips – You can now share your favourite Xbox One game clips with your followers on Twitter. Use the Share button on any game clip you have created and select Twitter to compose the Tweet.
---
There we go! Another week of killer headlines for your viewing enjoyment. So which of this week's news snippets grabbed your attention the most? Let us know in the comments below and remember to stay tuned to Capsule Computers for all the awesome Microsoft news as it becomes available.