So it is that time of the week once again. What time of the weak you ask? The time of the week where we sit down around the camp fire and share stories about the latest and greatest news from Microsoft HQ. That's right, it is time for Xbox Newsbeat! This week's newsbeat is a little short with only four headlines, but they are surely going to grab your attention! So instead of sitting around and talking about the news, lets get down to it!
---
Xbox One 'Assassin's Creed' Bundle Offers Two Free Games
We are coming up to the holiday season and that means that in addition to all of the awesome games being released, that there will be a bunch of cool console bundles designed to get the most value into your hands just in time for Christmas. Ubisoft and Microsoft have teamed up for one of these bundles, the Assassin's Creed bundle, which from November 1st will give players a brand new Xbox One console, a copy of Assassin's Creed IV: Black Flags, and the upcoming Assassin's Creed Unity. There will be two different versions of the bundle; one that comes with the Kinect Sensor (and will have an RRP of $599) and one without (for $499).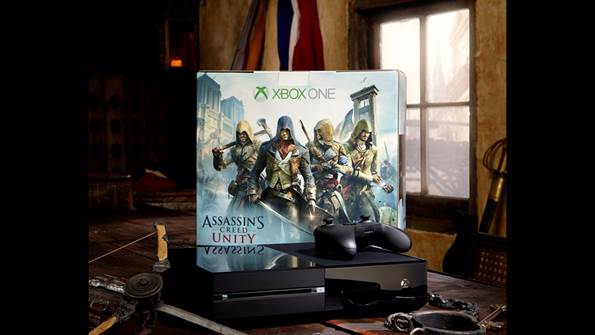 Watch All the Vines You Could Ever Want on Xbox One
Do you want to watch hours upon hours of short videos on your TV? Well you had better head to the Xbox One app store and download the brand new Vine App that will allow you to do just that. Vine is home to a tonne of hilarious and clever videos that make the most use of their limited time, and this new Xbox One app is the first built for TV method to watch them all.
Halo: Spartan Strike Comes to Windows 8 Devices and Steam this December
Do you like Halo? what about top-down shooters? Well looks like Microsoft and 343 have the perfect game for you! Halo: Spartan Strike is set during the time of Halo 2 and has you  playing as a Spartan in a real-world, classified ONI simulation that starts on New Mombasa in 2552 and will take you through jungles, cities and more. Using your Spartan skills, an all-new arsenal of weapons, abilities and vehicles, including the iconic Warthog, you must lead UNSC troops through 30 challenging missions and prevent Earth from being overtaken by hordes of Covenant and Promethean enemies. The game will be coming to Steam and Windows 8 devices later this year, and playing the game will award unlockable content for the upcoming Halo: Master Chief edition.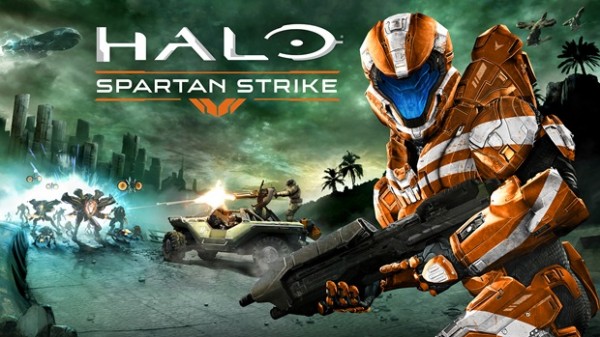 Xbox One System Update: New Friends, Snap and TV Features on Xbox One
Ahh another month and another Xbox One system update has come our way. The latest update brings some highly requested features from the player base, but don't take my word for it – check out the slew of updates that are being rolled out as we speak:
New Snap and Friends functions –

 Stay in the game and in touch with your friends at the same time with improved Snap, SmartGlass and Achievements functions.

Snap Updates

– The Snap Center has been updated to include quick access to many of the things fans wanted faster access to when playing a game – Friends, Messages, Game DVR, clock, and battery indicator – as well as making it easier to close and open new snap apps when playing a game. A double tap of the Xbox button on your controller will bring up a menu that allows you to open a new app in snap mode, close the current snapped app, or switch focus between your game and your running snapped app. Additionally, two apps have been optimized for Snap mode:

Friends Snap App – Access your friends list without leaving the game. Quickly check your friends list to see who's online right now and take actions like send message, invite or join.
Messages Snap App – You'll be able to open, read and respond to messages in Snap mode, and messages will now be displayed in a threaded conversation view.

Achievements App –

 Updated to enable sharing of achievements you've unlocked with captions, see a list of friends who have unlocked specific achievements, and an updated achievements Snap landing page that that shows Achievements on recently played games, when a gamer is not actively playing a game.
Friends section – The new Friends section enables you to see at a glance what's going on with your friends. You can stay up-to-date with their current activities, the most popular games your friends are playing, and a Gamerscore leaderboard to see who has improved their Gamerscore over the last 30 days.
New SmartGlass features – You can now see a list of your top games in your profile. You can also see a list of your friend's most popular games in the Friend's section of SmartGlass.
Media Player DLNA and MKV support – The latest version of the Media Player app will now have support for DLNA streaming. With this update, you will be able to easily access and play music, watch photo slideshows or movies stored on home media servers and devices that support the DLNA server protocols. Additionally, you will now be able to playback MKV files stored on a USB device or a device on your home network that supports DLNA streaming.
---
So there we go, another busy week here at Xbox Newsbeat. Did any of this week's headlines grab your attention more than the others? If so then let us know in the comments below and remember to stay tuned to Capsule Computers for all of the awesome Xbox news as it becomes available.