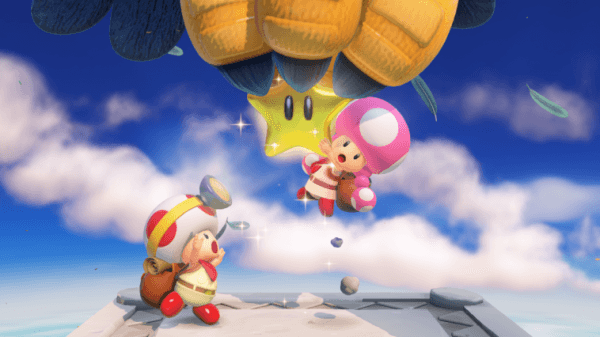 Captain Toad: Treasure Tracker will feature Captain Toad and now his lovely sister/girlfriend/friend (I did my research and the previous lore relating to their relationship is very ambiguous) Toadette as the main characters for the first time ever in a Nintendo title. The game focuses around traversing small universes that can have the camera rotated to reveal hidden secrets and paths. The full game will feature over 70 unique stages including a variety of enemies to ignore/defeat, mine cart stages where you have to throw turnips and even boss battles.
Nintendo also released some more information about the story we can expect to find in Captain Toad's first big outing.
These tiny heroes are on the hunt for the ultimate treasure, a coveted Power Star. At the beginning of their adventure, Wingo, a giant, greedy bird who makes life difficult for these timid treasure trackers, makes off with their only Power Star, and even whisks away Toadette! Players must then help Captain Toad retrieve the Power Star and Toadette in order to unlock her as a playable character, and ultimately, defeat Wingo. In the process, they'll encounter more than 70 fun, puzzling stages while also collecting stars and gems.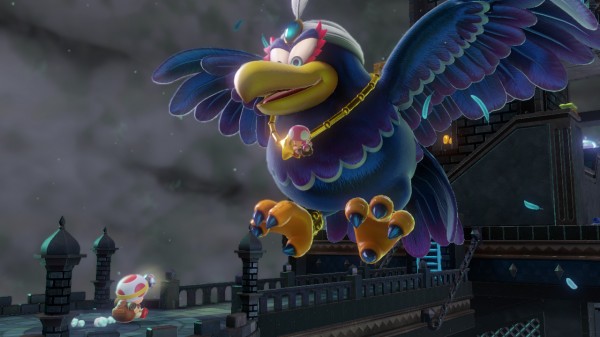 Captain Toad: Treasure Tracker releases exclusively for the Wii U in Australia on January 10th, 2015 (December 5th in America). The game will carry a retail price of $59.95, which is $20 cheaper than most Wii U games retail for at release, a seemingly good move from Nintendo seeing as this title is a spin off of the small number of Captain Toad levels that were present in Super Mario 3D World and many wonder how it would hold up at retail at normal price, even if the game does look gorgeous and was pretty fun to play at Nintendo's booth at the EB Expo. A new 3 minute trailer has been released showcasing all the best features of the game and you can watch it below.