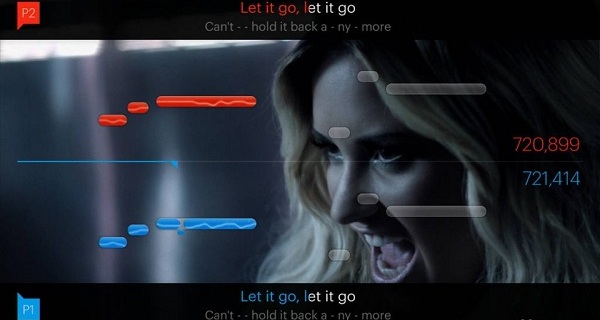 Let me start off with some cautionary advice to you, dear reader, NEVER AGAIN should I be let anywhere near a microphone while there are working eardrums within range… This is something which the polite and accommodating employees of Sony learnt for themselves firsthand when I oriented myself towards their stall at the EB Expo and tried my hand at Singstar: Ultimate Party on the PS4.
Now, don't get me wrong; I am not terrible singer. I'm a trained actor and have done singing classes, so I know how to modulate and warm up my voice for a performance. The problem was that this was a press event and there was a bar tab so I had been chugging booze and coke since the doors opened. This combination of intoxication and lack of preparation by a tipsy yours truly lead to a rendition of Frozen's 'Let it Go' which was a lot more Black Metal than when Idina Menzel was singing it. I also slipped up a couple of times with the words as I came to realise that this was NOT the version of 'Let it go' which I so dearly loved from the movie. Turns out that the in-house Sony devs, London Studios, couldn't secure the rights to the original song and had to settle for the current version in the game. My disappointment was palpable, and was further compounded by the limited starting song collection which was available to me.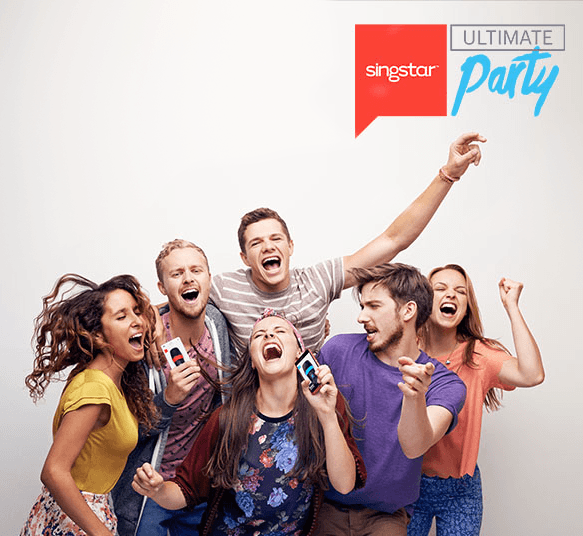 The game comes included with 30 pop songs from the last couple of years, but didn't have anything harder (in terms of sound) than pop rock in the form of '5 Seconds of Summer'. I instead decided to go with an ear worm to force my disappoint onto everyone else present; Carly Rae Jepsen's 'Call me, Maybe?' with my own Death Metal style. I took this opportunity to also play around with PS4 camera's functions in the game.
There were a number of overlays and effects which the game provided to mess with the live feed of myself 'singing'. The game records the players as they sing and takes snapshots at intervals throughout the song. This photos and videos can then be uploaded to social media and the Singstar website for other people to enjoy (or not). By using the touch pad on the PS4 controller I was also able to add in filter effects, virtual masks to the people in shot, and smoke effects coming from the controller. They don't really add anything to the gameplay and their use in creating a music video would be limited as far as I can tell but the infinite creativity of a gaming community might be able to come up with some interesting stuff. Understandably, it's difficult to innovate game design when your game is basically karaoke.
In terms of hardware however, the game changes things around by not having not having dedicated microphone peripherals. Instead, there is a free app which can be downloaded by any smartphone and be used to play the game. I assumed that this would allow more players to join in on the song (i.e. how awesome would it be for the game to have 10 people singing along to 'Bohemian Rhapsody'?). But alas, this was not to be as the game only allows for 2 players at the most.
The game will launch with a reasonable $40 AUD price tag. This is a bargain, especially with the fact that you no longer need to invest in expensive hardware like microphones to play the game. The problem kicks in when you want to go beyond the starting 30 songs which come included, as every other track in the catalogue (of which there are over two thousand) will set you back $2 AUD. This might seem inconsequential at first, but as any accountant worth their salt would point out: it's easy to let little things add up to a lot. To play this game with your own personal track list might set you back anywhere between $60-$100 AUD. This is more in line with other big name titles, but at least Singstar will let you decided exactly how much you want to spend.
After I finished, the booth attendant offered through gritted teeth to upload the recording of my performance onto social media. I told him to delete it, lest it fall into the wrong hands and cause the downfall of humanity…
For more of our EB Expo coverage, click here.