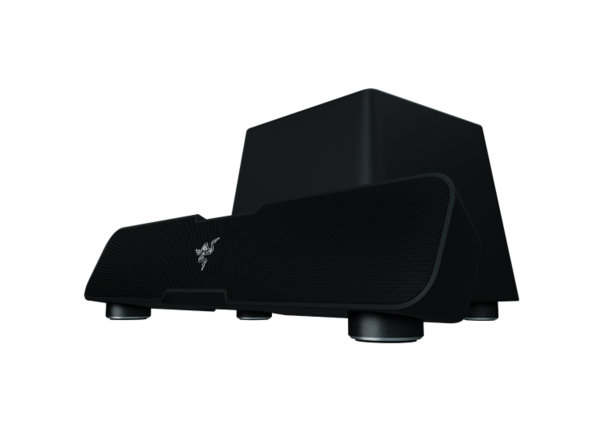 With more and more devices streaming audio through Bluetooth, Razer has created a new speaker system. The Razer Leviathan Sound Bar is a two piece audio solution featuring a sound bar and a subwoofer unit. The sound bar can provide virtual 5.1 surround sound using Dolby Virtual Speakers technology paired with two 2.5 inch full range drives and two 0.74 inch tweeters. A 5.25″ downward firing subwoofer rounds out the combo.
The Razer Leviathan Sound Bar is designed to work with televisions and computer set ups using three different tilt angles. It accepts optical, analog, and Bluetooth connections. Razer has added aptX codec support for better quality audio on supported devices. Three preset equalizers are included with the sound bar, which are designed for gaming, music, and movies respectively.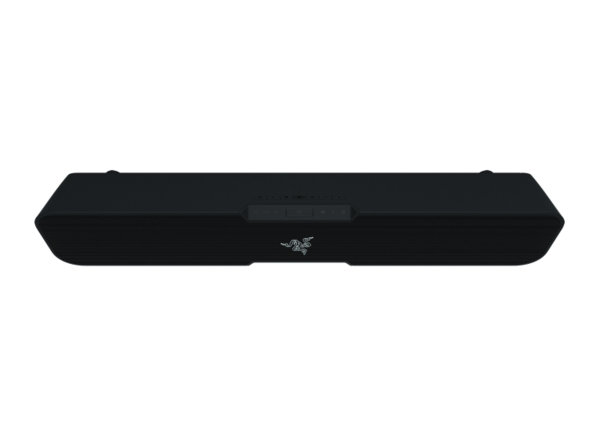 "The opportunity to produce a precision-engineered surround sound solution for high-performance gaming, movie watching and music listening, and make it versatile to use in any setting, was a very exciting proposition for us," says Min-Liang Tan, Razer co-founder and CEO. "The Razer Leviathan delivers what music aficionados, movie buffs and gamers alike are looking for to improve their entertainment setup."
The Razer Leviathan Sound Bar will be released worldwide in November 2014 for an MSRP of $199.99 USD/$279.95 AUD. Pre-orders can be made at the official Razer store.