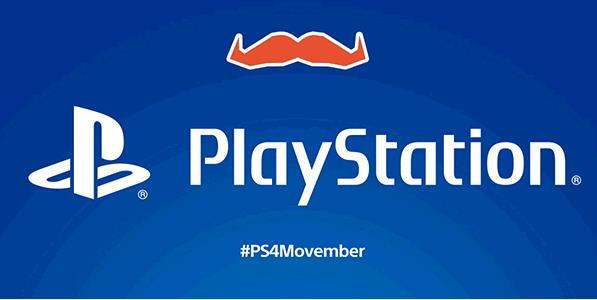 SCE Aust. has announced PlayStation's official partnership with Movember, hoping to aid in bringing awareness to men's health issues such as prostate and testicular cancer throughout the month of November. As everyone is surely aware, the campaign is extremely popular and this year, with PlayStation supporting the cause, the gaming community in particular will hopefully get more involved. Larissa Hazel, Head of Marketing Communications at PlayStation, said of the partnership;
We're extremely excited to be a part of Movember. In Australia, we have a fantastic opportunity to bring the PlayStation community together and take part in a simple yet brilliantly fun way of raising awareness of men's health issues.
A series of key initiatives are being implemented by PlayStation in order to encourage male players worldwide, or "Mo Bros" as they are being called, to grow their facial hair out during the month. "Mo Sistas" are also being encouraged to celebrate the magnificent moustache. (Good luck with that!) Galahad, star of the upcoming PS4 exclusive The Order: 1886, will be regrowing his outstanding 'stache for the cause alongside his team members, who can join at Movember.com. Additionally, illustrator Tom Mac has created a selection of limited edition illustrations depicting fan-favourite characters, such as LittleBigPlanet's Sackboy, inFAMOUS: Second Son's Delsin Rowe and The Last of Us' Ellie, participating in Movember.
For those who sign up and take part, anyone who raises at least AU$20 in donations will receive automatic entry into a prize draw to win a PS4, PS Vita and selection of blockbuster titles. JC, Movember's Co-Founder added;
Our aim is to encourage men to grow moustaches that generate funds and spark conversations around men's health. Having this opportunity to work with PlayStation to engage with their passionate community will help us drive awareness of Movember.
Visit the PS Blog to keep abreast of all the Movember happenings! Team PlayStation AU is also recruiting for Movember, but if you have a team already or just want to create your own, log in and search for "PlayStation Official" in your Mospace and join to still be a part of the PlayStation Movember network. Finally, check out this specialist playlist featuring a number of the greatest moustache-clad musicians of all time!