Microsoft and Ubisoft have partnered to bring consumers an exclusive Assassin's Creed Xbox One bundle, including a digital copy of not only the hotly anticipated Assassin's Creed: Unity, but also the extremely well received previous entry in the main series, Assassin's Creed IV: Black Flag.
Outside of Japan, retailers worldwide will begin to offer the bundle at either AU$499 or AU$599 with Kinect and a copy of Dance Central Spotlight starting November 1. Both will come in specially designed packaging, also including a wireless controller, chat headset, and a one month Xbox Live Gold membership. Though Assassin's Creed: Unity releases on November 13 locally and November 11 in the U.S., purchasers will be able to pre-download the title so that they can jump right into the game once the clock strikes midnight on those dates, respectively.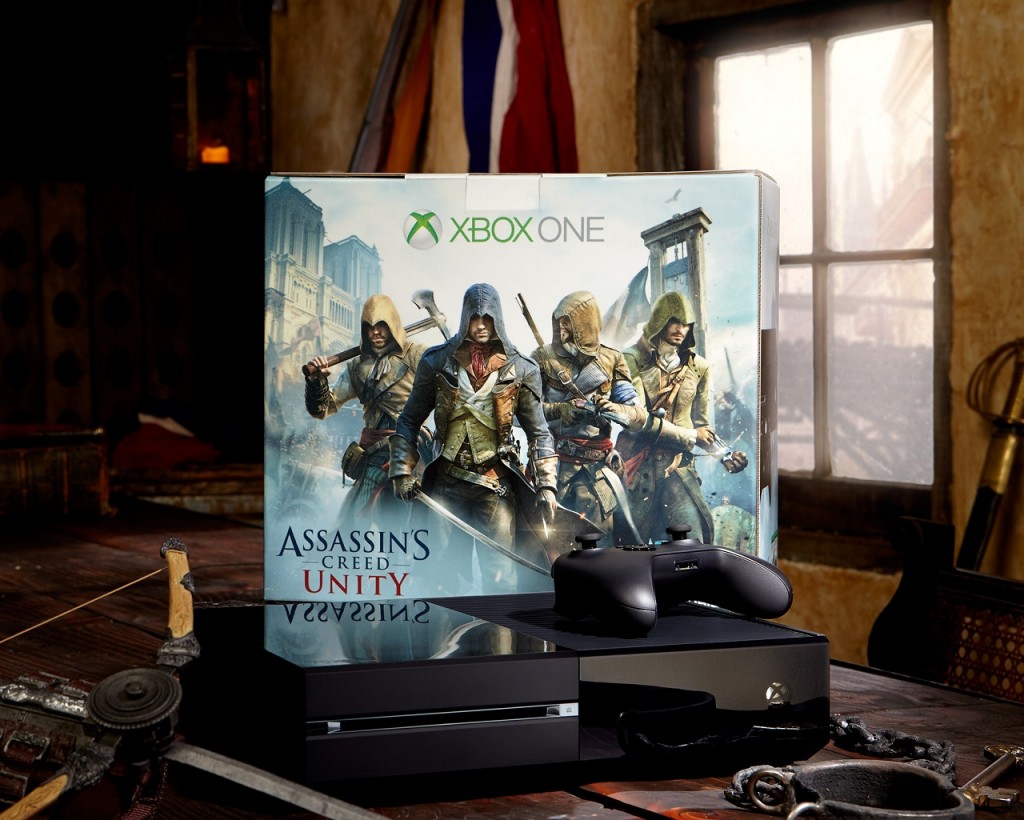 Xbox's bundle-hand is heavy, with Sunset Overdrive and Call of Duty: Advanced Warfare also on offer. Yusuf Mehdi, corporate vice president, Microsoft, spoke about these as well as the overall holiday slate of games, which includes Killer Instinct: Season 2, Halo: The Master Chief Collection, Project Spark and more;
This holiday we're focused on offering fans the best games, with unprecedented choice and value. We've lined up an incredible set of bundles to support the launch of some of the most anticipated game launches of the year, including Assassin's Creed Unity, Sunset Overdrive, and Call of Duty: Advanced Warfare. Combined with our award-winning games line-up this holiday, it's an incredible time to play on Xbox One. Over the next two months, we look forward to celebrating with fans every week as we launch new games, new bundles, and a few surprises for Xbox One.
So if you want a swashbuckling good time in The Golden Age of Piracy before moving onto the bloodied streets of a brutal, revolutionary Paris, check out the Assassin's Creed Xbox One Bundle this November.