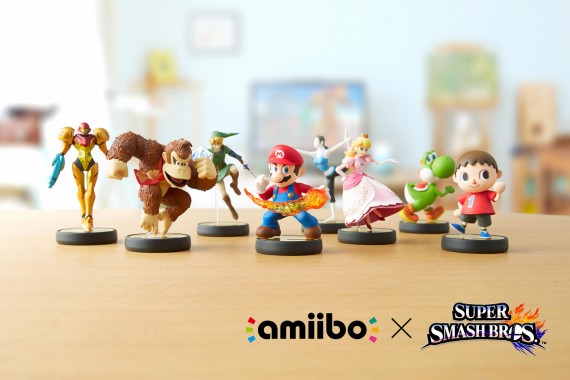 I was excited to get my hands on Nintendo's answer to the popular Skylanders and Disney Infinity figures at this years EB Games Expo with one big question I wanted answered, what exactly will these figures do apart from look awesome on my shelf ? Unfortunately, Nintendo Australia know about as much as we do regarding the issue and were unable to give me any more information on how they work with any title apart from Smash Brothers, which we have previously covered the functionality of in a past article. I inquired about how the figures would work with Mario Kart 8 however the Nintendo rep was just as curious as I was on the issue.
The Nintendo rep expressed that they should know more in the near future and said that all things are pointing to a 2014 release for the figures. A large collection of them were on display at the Nintendo booth and they looked awesome and very faithful to their source material. They were a lot smaller than I had imagined them being based on the promotional images we have seen so far.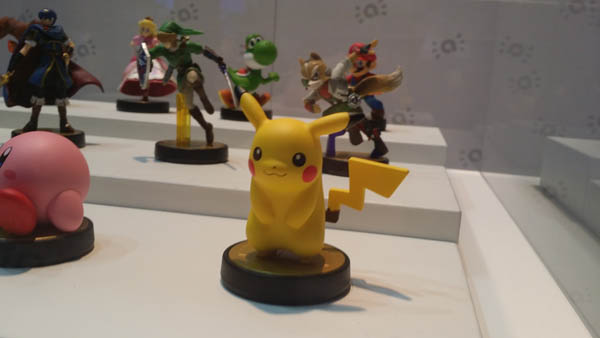 On a slightly unrelated note, the Nintendo rep confirmed the Wii U has been performing above sales expectations in Australia, in most part due to the Mario Kart 8 bundle which is a great sign that the Wii U might be able to recover from its slow start. Nintendo are optimistic this momentum will only grow larger as big hitters like Super Smash Bros. Wii U and Zelda release in the future alongside a number of other great titles. The 3DS has also been performing above expectations and is expecting more of a boost with Smash Bros 3DS and the release of the New 3DS systems.
A bunch of New 3DS customizable covers were also on display alongside the New 3DS and they looked fantastic, my favourite being the Mario Bros. cover with all the enemies and other series icons on it. Check out the gallery below for some pictures of the Amiibo's and the New 3DS. For all our other coverage of this years EB Games Expo please follow the link.