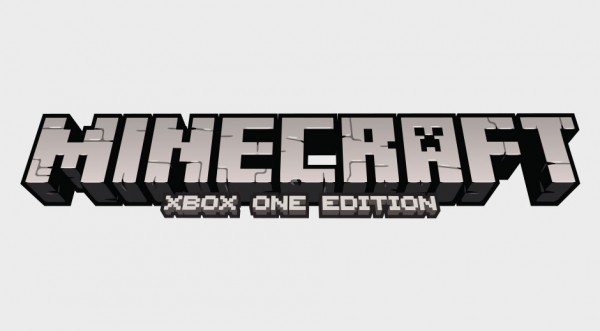 As I looked out the window today, I thought "Man, it is such a nice day and there's only one way to make it perfect… Xbox Newsbeat!" So I jumped up and got ready to give you guys the latest and greatest news from Microsoft HQ. This week is small but sexy with four Xbox One specific headlines being shot at you like a machine gun. So seriously, without further adieu lets hit the Newsbeat!
---
 Minecraft: Xbox One Edition Available Now
Oh baby, this is a big one! One of the world's most popular games; Minecraft has finally made its way to Xbox One, and takes advantage of the console's superior hardware to give us bigger maps, more blocks to dig and nearly endless possibilities. With a map-size that is 32x as big as the Xbox 360 edition, and the ability for 8-player online multiplayer, there is an almost endless amount of fun to be had.
Minecraft: Xbox One edition is available now for $26.95, or if you already own the Xbox 360 edition then you can grab it for the bargain price of $6.65 as well as all of your previously downloaded 360 skin and texture packs available for free.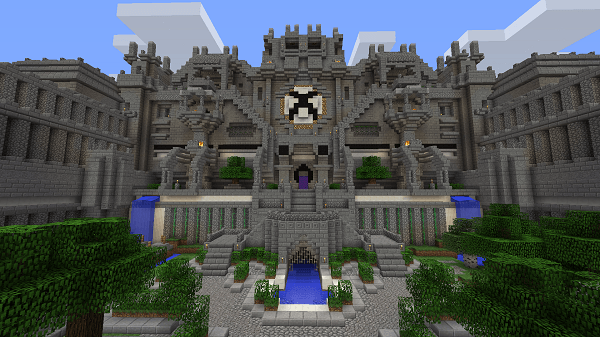 Start the Party Today with Dance Central Spotlight
Harmonix have definitely proven themselves as the dominate force in the rhythm and dance game genre, and now they are bringing the party to Xbox One with Dance Central Spotlight. Featuring 10 chart-topping tracks to have you twerking to, Dance Central Spotlight is available now as a digital download for $13.45.
While the game has a massive customizable music store, here are the 10 songs that will kick off the party today:
Avicii – "Wake Me Up"
Cher Lloyd – "I Wish"
David Guetta ft. Sia – "Titanium"
Jason Derulo ft. 2 Chainz – "Talk Dirty"
Kid Ink ft. Chris Brown – "Show Me"
Lorde – "Royals"
OneRepublic – "Counting Stars"
Pharrell Williams – "Happy"
Rihanna – "Diamonds"
will.i.am ft. Justin Bieber – "#thatPOWER"
Yahoo7 to Deliver Catch-Up TV on Xbox One
Us Aussies have been a little… shall we say lacking for video content on Xbox One since it launched last year, but that all seems to change. Yahoo7 have announced a partnership with Microsoft that will see users gaining access to the PLUS7 catch-up TV service.
Xbox One owners will now gain access to some of Channel 7's best programming, at the drop of a hat. Shows like "My Kitchen Rules," "X-Factor," and "Home & Away" can now be seen whenever you want any time of day or night. This is sure to be a boon to the Xbox One audience as we now get access to more television to watch through our console with little to no effort.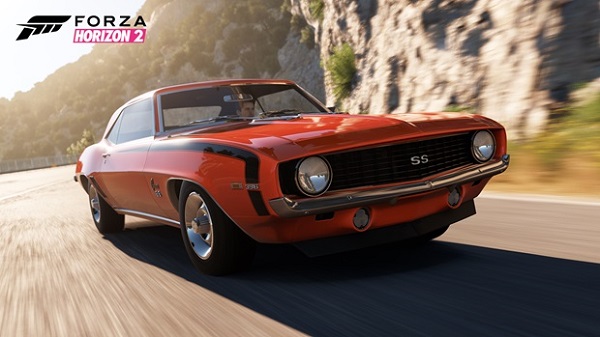 Forza Horizon 2 Car Reveal – Check Out the Week Seven Cars
So Turn 10 have been announcing cars for the upcoming Forza Horizon 2 for SEVEN weeks now and every week it seems like car fans get something to salivate over… I think… I really have no idea about the subject, but I assume the cars are great just from looking at their pictures. Anyway lets check out this weeks four brand new cars:
2013 Ram Runner
1984 Ferrari GTO
2012 Jaguar XKR-S
1969 Chevrolet Camaro SS Coupe
2013 Bentley Continental GT Speed
1969 Dodge Charger R/T
1969 Ferrari Dino 246 GT
2014 Ford Fiesta ST
2005 Ford GT
2010 Lamborghini Murciélago LP 670-4 SV
2005 Mercedes-Benz SLR
2011 McLaren 12C
1961 Maserati Tipo 61 Birdcage
2013 Mercedes-Benz G 65 AMG
2012 Ultima GTR
---
So there we have it folks, another day and another issue of Xbox Newsbeat. Did any of this week's headlines catch your eye, and if you are a Minecraft fan let us know why it is so damn addictive in the comments below. As always folks, make sure you stay tuned to Capsule Computers for all the hottest Microsoft news as it becomes available.