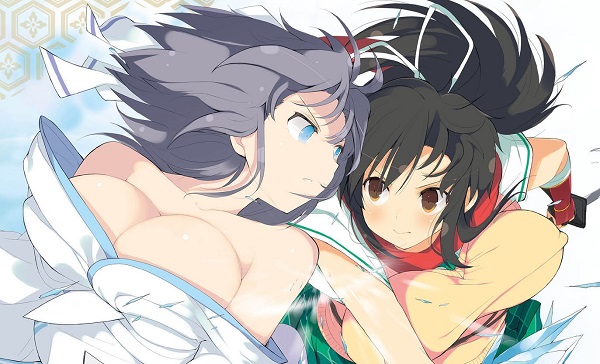 Today Gematsu was able to obtain some new scans from this week's issue of Famitsu with plenty of details concerning the new ninjas that are being added into Senran Kagura: Estival Versus. As we previously learned, the four new characters happen to be three sisters plus an old woman galled a grandmother.
Sayuri is the elderly woman who carries a large tobacco pipe that looks like it also works as a cane and she seems like she might be the leader of the group while Renka, the oldest sister, wears a red outfit and wields two sticks that are called Raitei. The other sister, Hanabi, is a girl who loves festivals and wears Japanese style festival clothing and uses a gigantic hammer as a weapon while the youngest sister Kafuru battles, oddly enough, with a water gun and is mocked by Hanabi for her flat chest.
The scans and images of the girls can be found below and it is worth noting that the magazine also confirms that clothing in the game can now become wet and partially see-through as well as torn up. Currently Senran Kagura: Estival Versus is set to be released for the PlayStation 4 and PlayStation Vita in Japan on March 26th.