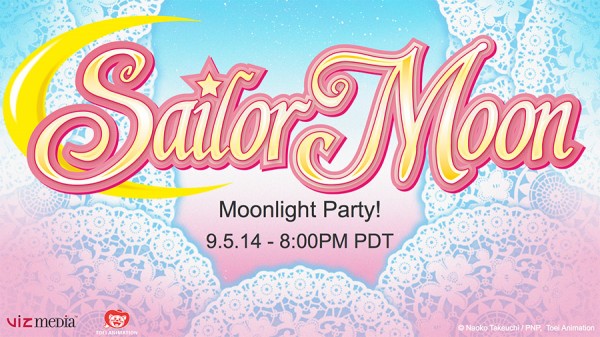 Today Viz Media has announced that they will be holding a special live stream event for the debut of the new English dub of the original Sailor Moon. They are calling the event the "Moonlight Party" and it will place at 8:00pm (PST) on Friday, September 5th.
This event will be a chance for fans of the show to join in with company members from Viz as they watch the first four episodes of the original uncut Sailor Moon with its new English dub through either Hulu or Neon Alley while also enjoying some commentary and learning inside facts about the show from Viz's staff.
Fans will also be able to ask Viz questions through their Facebook and on Twitter using #MoonlightParty as well as take part in trivia contests in order to win special prizes. The livestream will be held at the company's YouTube page here or below if you happen to be around on that day.