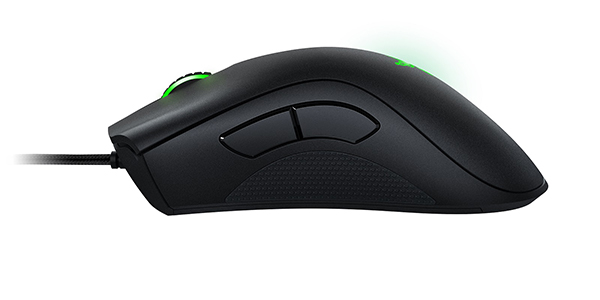 The popular Razer Deathadder has received a major upgrade. Now called the Razer Deathadder Chroma, the mouse has seen a major bump in its specs along with the most eye catching feature, multi-coloured LEDs. The traditional acid green LEDs have been upgraded to colour changing LEDs that offer more than 16.8 million possible colours. Under the hood, the sensor has been upgraded to an 10,000 DPI optical sensor capable of 50 G acceleration.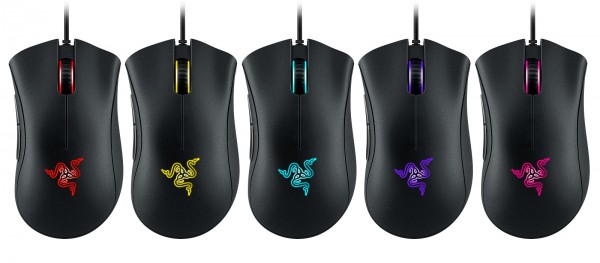 On the software side, the Razer DeathAdder Chroma will have some new features in Razer Synapse. The software will continue to provide control over the sensor and will now also be able to control the LEDs. An SDK has been released to allow software developers to trigger lighting effect changes during certain event. For example, taking damage in an FPS could cause the mouse LEDs to flash red. Finally, statistics nerds will be able to delve into data about their mouse, such as button presses, distance traveled, and pressure exerted on the mouse.
The Razer DeathAdder Chroma is available for pre-order now and is priced at $99.99 AUD. The mouse joins the Razer Blackwidow Chroma and the Razer Kraken 7.1 Chroma. Learn more about the Chroma series at the official mini-site.