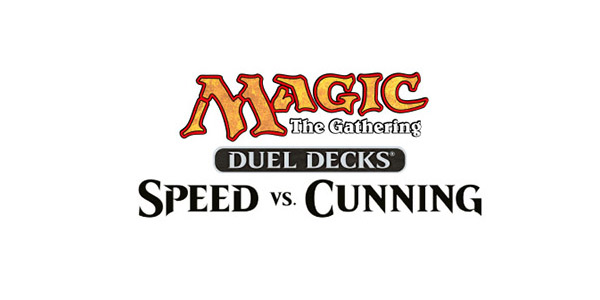 What kind of gamer are you? Do you prefer to carefully craft your strategies and control the field, or are you more of a shoot first, ask questions later kind of player? Well no matter which category you fit into, Wizards has you covered with the latest Magic: The Gathering Duel Deck – Speed vs Cunning.
Included in the pack's two 60-card decks are cards that convey either the spirit of speed/aggressive play or cunning/control play. This differs from products like the recently released Clash Pack in that the cards not only span the history of Magic, but also feature a few preview cards from the upcoming Khans of Tarkir set. With all that value, grab your wallet and speedily head down to your local game store and cunningly grab this latest set.
Khans of Tarkir prerelease weekends are coming up soon, so make sure you stay tuned to Capsule Computers for all the Magic: The Gathering news as it becomes available.