CBE Software are proud to re-introduce their indie adventure, J.U.L.I.A. Among The Stars to Steam, following their original sci-fi narrative game 'J.U.L.I.A' released in March 2012.
The promising title focuses on Rachel Manners, a 35 year-old astrobiologist, who finds herself orbiting an unknown planet with two unique companions – J.U.L.I.A. the space probe's AI and Mobot, a huge reconnaissance robot. As a team, they must explore the mysteries of this solar system . . . the question is can they handle what they discover?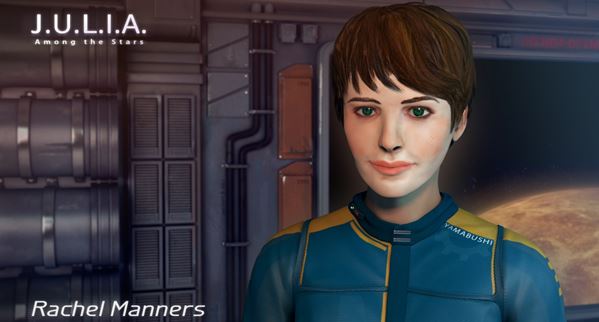 J.U.L.I.A. Among The Stars features a unique and engaging storyline, challenging and original puzzles, beautifully composed music, a new exploration mode, mission logs and more optional side-stories and quests.
The game is currently available on Steam and CBE's DRM free store here for $19.99 USD ($22.12 AUD) for Windows PC. The Mac and Linux versions will be released later this month.