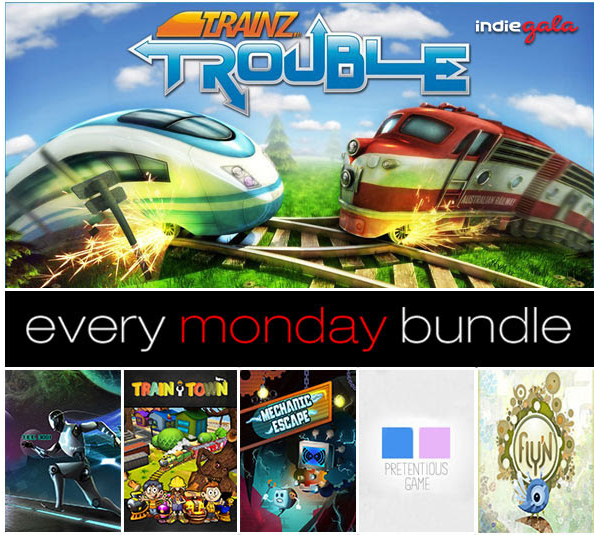 Indie Gala and Capsule Computers are welcoming October with a new indie bundle. This week's Every Monday Bundle #27 contains six indie games.
Pretentious Game – Ask a linguist about the power of words and they probably can go on for hours. Skip the extensive lecture and check out Pretentious Game, a puzzle platformer about poetry and love.
Train Town  – A casual train sim from the makers of Trainz Simulator.
Trainz Trouble – Manage the movement of several trains and guide everyone to safety in this frantic puzzle title.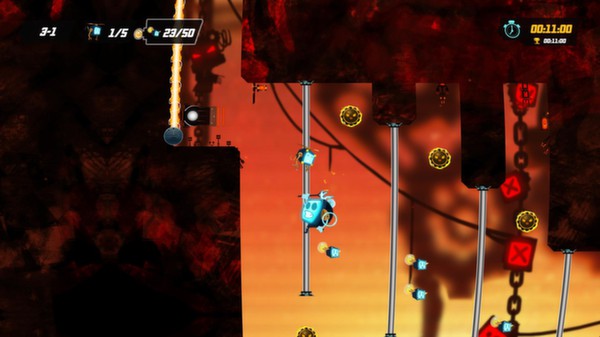 Mechanic Escape – Mech is the last of the TV-sets! Guide Mech through 80 challenging levels, just try not to get electrocuted.
T.E.C. 3001 – A high speed runner that will challenge players to jump, charge, dodge, and slide through a variety of obstacles.
Fly'N – A gorgeous platformer featuring 40 levels and four different playable characters.
For the first 24 hours, the bundle is only $1.99. Afterwards, the price goes up, so grab your copy at Indie Gala.