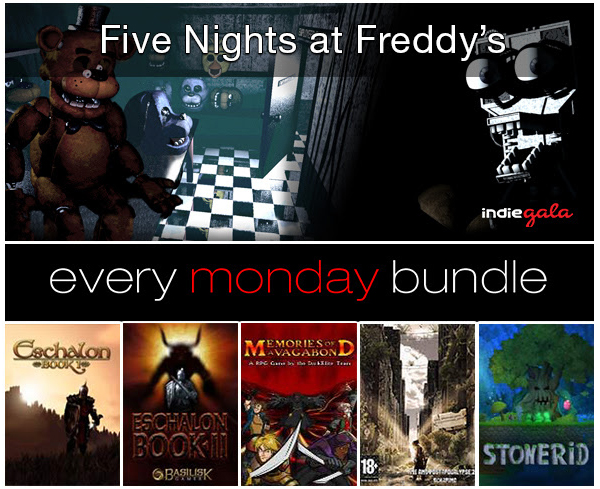 Looking to bring a little terror in your life? Snag this week's Every Monday Bundle #24 from Indie Gala and Capsule Computers. This week's bundle features six indie titles.
Stonerid – A platformer featuring two parallel worlds that players will need to explore to conquer all 32 levels.
Memories of a Vagabond – A RPG inspired by SNES JRPs like Chrono Trigger and Final Fantasy III, Memories of a Vagabond features a unique class system that allows players to die and reincarnate themselves as a new class.
Five Nights at Freddy's – A point and click adventure horror set at a pizza shop full of possessed animatronic creatures.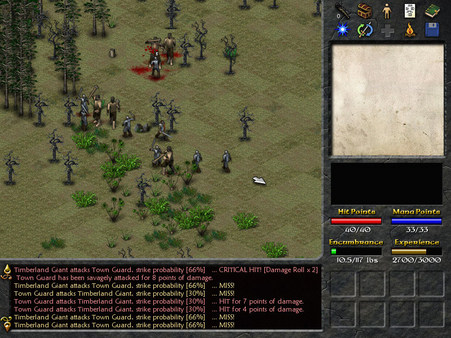 Eschalon – Book I – An old school RPG adventure inspired by games like Ultima, Might & Magic, and Wizardry.
Eschalon – Book II – The continuation of the Eschalon epic.
Me and PostApocalypse 2: Scraping – A first person survival zombie shooter starring as gun toting scientist looking to destroy the droid that sparked the zombie outbreak.
For the first 24 hours of the sale, the Every Monday Bundle is only $1.89. The price will rise after that, so be sure to grab your copy at Indie Gala.