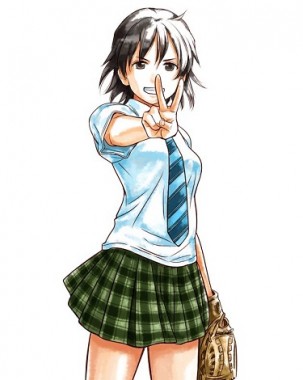 It's been two years since the award winning manga Gunslinger Girl ended, but today sees the return of the popular mangaka Yu Aida with his brand new series.
The manga 1518 focuses around a high school student council, it will be published in this years 37/38th issue of Big Comic Spirits alongside five other new series created by various mangaka. The double issue seinen magazine will be available all across Japan today; other new titles within the magazine include a series set in the Kamakura period and a comedy series created by horror mangaka Jun Abe.
This will be the first series Aida has created since gunslinger girl, which ran for 15 volumes in Dengeki Daioh magazine and was adapted into two anime series. Let us know what you think about Aidas' return into manga, and what you think the series is going to be like by leaving a comment down below.