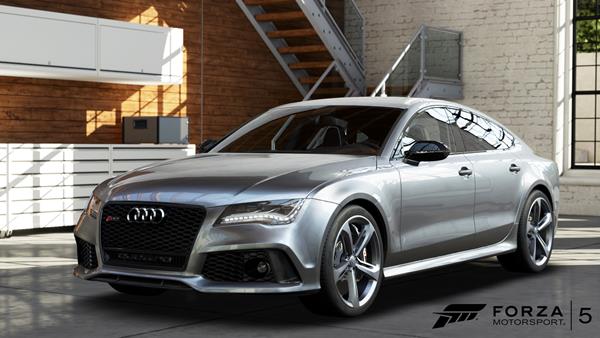 I feel like there should be epic music playing with heavy drums and awesome fanfare. Why? it is time for Xbox Newsbeat, that's why! Xbox Newsbeat is your one stop, all access, best possible place to get all of the hottest news from Microsoft HQ. This week is pretty jam-packed, with three articles all dedicated to Xbox One (I am starting to notice that we are having fewer and fewer Xbox 360 articles here on Newsbeat. I hope it isn't going the way of Windows Phone). Since we have so much to get through today, I say we get right to it!
---
Next Xbox One Update Rolls Out with New Social and Mobile Features
We've talked a lot about the latest Xbox One system update here on Newsbeat, but well that is because it is so damn awesome and necessary for the console that it is impossible to ignore! The roll-out of the new update began last week and if you haven't gotten it yet, here is the list of new features you can expect from your sexy black console:
Mobile purchase: One of the most requested features on Xbox Feedback. Using Xbox SmartGlass or on Xbox.com, you can remotely purchase games and Add-on content. No more waiting to begin downloading when you get home – if your console is set to automatically take updates, your console will begin downloading your purchase.
Activity feed updates: Microsoft are adding new ways for you to interact with friends in the activity feed. The interface will change to a single column scrolling list that is longer and includes more content. They'll add the ability to post text to your feed, and to "like" and comment on feed items. You can share game clips and anything else in the feed with friends either publicly (to your activity feed) or privately (as an attachment to a message). You'll also be notified when anyone likes, comments on or shares your items. Each user will get a personal feed on their profile, so you can see what specific friends have been up to. And, with SmartGlass, you can see what your friends have shared to their activity feed and "like" specific posts (additional activity feed support coming in future SmartGlass updates).

Low battery notification:

 You asked for it, now a notification will pop up when your controller battery is getting low.
Disable notifications during video: Adding the ability to turn off notifications based on feedback we heard from you.

Enabling 3D Blu-ray:

 An update to the Blu-ray player app will enable 3D Blu-ray functionality on Xbox One.
Last seen time in Friends list: Direct from Xbox Feedback, the friends list will now show how long it's been since a friend has been online. For example, "Last seen 20m ago: Forza Motorsport 5."
So there you have it: A tonne of new features to help your gaming experience run that much smoother.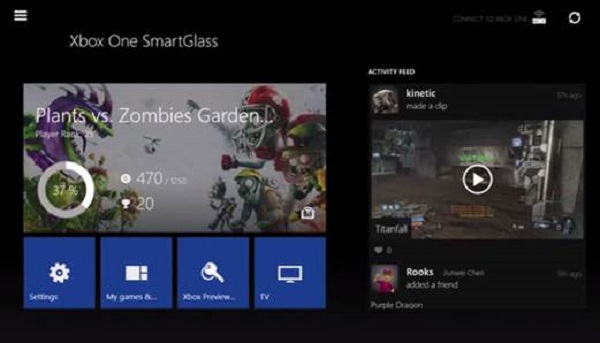 F

orza Horizon 2 Car Reveal – Check Out the Week Five Cars
Ahh Forza, it seems like not a week goes past without mention of the Microsoft-exclusive racing series. Of the 200 cars in in Forza Horizon 2, more than 159 have been revealed. This week, the guys at Turn 10 unveiled a bunch of new cars for the game, including: the 1973 Ford Capri RS3100 is a highly sought-after version of the long-nosed beauty that won the hearts of car lovers, as well as multiple European Touring Car Championships. Or consider the 1962 Ferrari 250 GT Berlinetta Lusso. A similar model recently sold for more than $38 million at auction. In addition you will find speed demons like the McLaren F1 and the KTM X-Bow, as well as Japanese gems like the 2004 Honda Civic Type-R and the 1992 Nissan Silvia CLUB K's. Need a rally car fix? The 1992 Ford Escort RS Cosworth is ready to toss around on the back roads of the Horizon Festival.
As someone who knows nothing about cars, I understood about 5 words in the paragraph, but I am SURE it is exciting news for you gear-heads out there!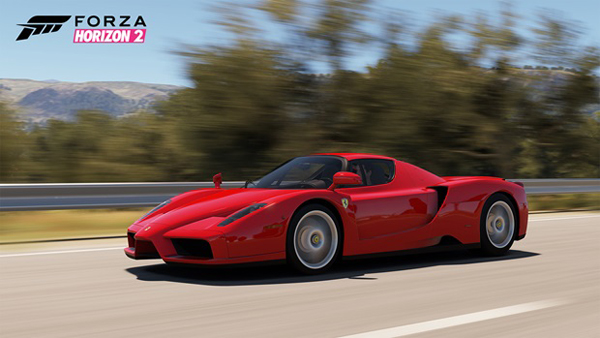 Twitch Gets New Features on Xbox One
Since it came to Xbox One a few months ago, Twitch has quickly grown to one of the console's most popular apps. As if it wasn't great enough, they have now added some additional functionality to make it even better! From now, the app allows you to zoom, capture audio through a headset, and most excitingly; watch with friends. Now you and friends on your Xbox Live friends list can all watch the same stream together! Talk about bringing people together Microsoft and Twitch. I take my hat off to thee!
---
So there we have it, another awesome installment of Xbox Newsbeat. A lot of new software updates for players to download and enjoy. Which of today's headlines managed to grab your attention the most? Let us know in the comments below and as always make sure you stay tuned to Capsule Computers for all the hottest Xbox news as it becomes available.