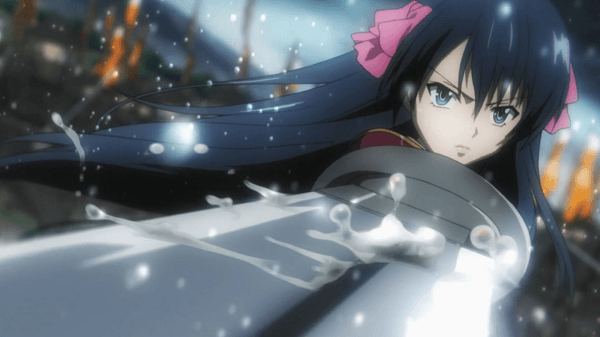 Today Sentai Filmworks revealed their official December 2014 release schedule and with it come not only a number of release dates, but also a large batch of English dub announcements.
A few days ago it was revealed that Sentai Filmworks had acquired the license for The Ambition of Oda Nobuna as well as Queen's Blade: Beautiful Warriors and thanks to this schedule being released, it has now been confirmed that both of these series will be given an English dub as well as a Blu-ray and DVD release.
Also revealed for December is the Love, Chunibyo & Other Delusions! Collector's Edition which is the $129.98 release that features not only an English dub but also comes in a combo pack that includes both the Blu-ray and DVD versions of the anime. Also confirmed for the month of December are Infinite Stratos 2, Ef ~ A Tale of Memories & Melodies, Diabolik Lovers, Hiiro no Kakera, Masque of the Wolf, Detroit Metal City, Hidamari Sketch SP, and Reideen Collection 1. For exact release dates and more details for each release, you can check out the full details of the announcement here.