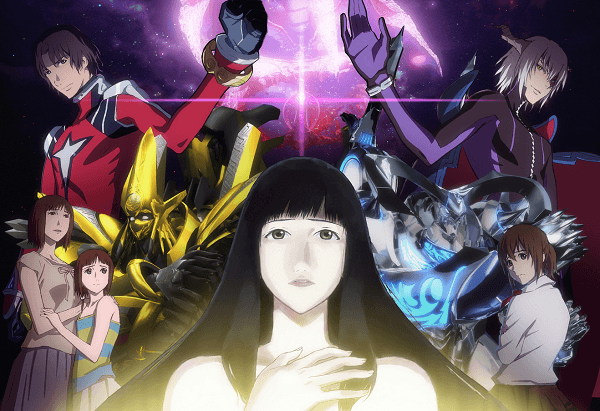 While Sentai Filmworks may have surprised a number of their fans when they announced their licensing of Queen's Blade: Beautiful Warriors a few days ago, they surprised quite a few more when they announced that the company now has the license to the Reideen anime series which aired back in 2007. They are planning on releasing Reideen both digitally and on home video sometime in the future.
Reideen was animated by Production I.G. and it is worth noting that the series is a mecha anime that is a reboot of a series from way back in 1975. Along with this announcement Sentai Filmworks also released a story description which can be found below:
Mathematically gifted, Junki Saiga is a typical high school student, until his family hears that his father's remains were discovered. His father was an archaeologist and researcher who had disappeared during an exploration years ago. Along with his remains were artifacts and notes near Japan's pyramid, which is a place thought to be man-made. Soon after the shock of his father's remains being discovered, a meteor comes crashing from the sky carrying a foreign robotic life-form that immediately begins to cause havoc.

This sequence of strange events simultaneously triggers a bracelet left from his father's research to activate and merge with an ancient robot that had been hidden inside Japan's pyramid, this is Reideen . To save the world Junki and Reideen must fight this alien threat! Faced with multiple enemies, Reideen and Junki must overcome those that seek Reideen's power and those that want to see Reideen and Junki destroyed. Without the help of the nation or even his friends, Junki must push himself to succeed in piloting Reideen.