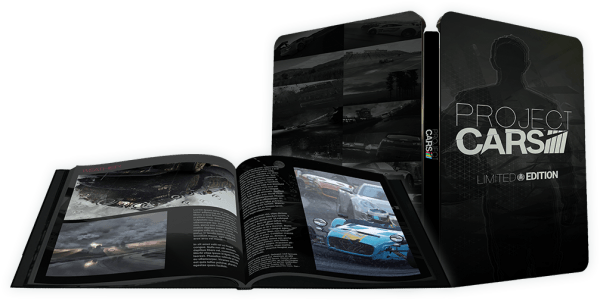 Bandai Namco and Slightly Mad Studios have recently made an announcement regarding a Limited Edition for their upcoming racer Project CARS as well as a preorder bonus. Touted as one of the most technologically advanced and most graphically impressive racer to have ever been made, the limited edition of Project Cars will offer special some nice physical and in game bonuses.
The Limited Edition of the game will be presented in a special steel case featuring an exclusive visual, along with a behind-the-scenes book entitled "Project CARS: By Racers 4 Racers". This book allows readers to go backstage at Slightly Mad Studios and discover in detail how the community was involved in the game development and how the game came to be created entirely through crowd funding. entirely crowd-funded game. The Limited Edition will also come with five legendary cars that are drivable in any game mode as well as special one-make series career invitations that will allow you to showcase your skills in these particular cars. The five cars are:
 The Ford GT40 MkIV
The McLaren F1
The BMW M1 Pro Car
The Sauber C9
The Mercedes-Benz AMG C-Coupe DTM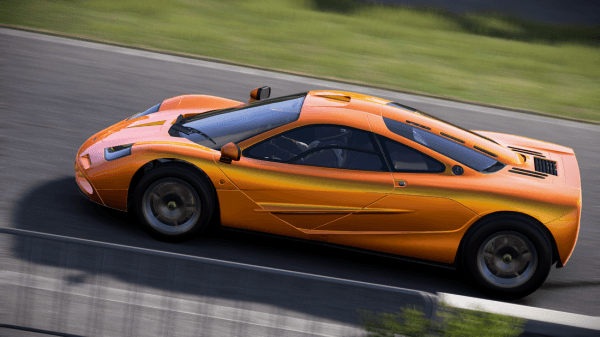 Those that preorder the game will receive the Modified Car Pack for free, featuring three limited-run custom machines ready and waiting for you in your garage and available to use in all game modes. These include:
Pagani Zonda Cinque Roadster
Ruf CTR3 SMS-R
Ariel Atom 3 Mugen
The Ruf CTR3 SMS-R is a race spec version producing over 750 horsepower and a staggering 330 km/h top speed, making it a truly unique combination of technical excellence and aesthetic passion. The Pagani Zonda Cinque Roadster is an open-top hypercar with a monstrous top speed, racecar levels of downforce, and extravagant beauty to match its multi-million-dollar price tag. Finally, the Ariel Atom 3 Mugen is instantly recognisable with its exposed red chassis and white bodywork whilst underneath the hood a tuned Honda Type R engine gets it from 0-60 in just 2.9 seconds.
Project CARS is releasing on Xbox One, PlayStation 4 and PC in November 2014,  while Wii U owners will have to wait until an unannounced time in 2015 before getting behind the wheel. Check out the trailer for the Limited Edition below as well as some screenshots of all the cars listed above.