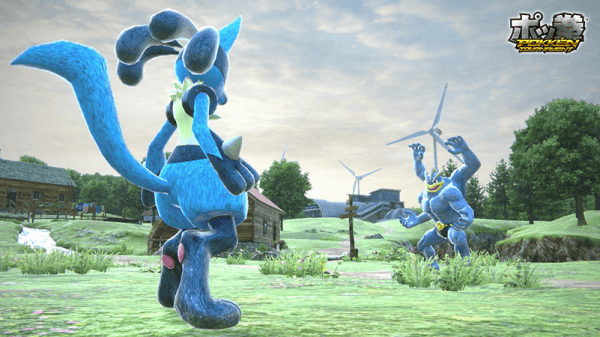 With the recent announcement of the Tekken cross Pokemon collaboration title Pokken Tournament in the works by Bandai Namco, fans were left wondering which Pokemon would be included in the final roster. Since the announcement provided very little details, Game Director Katsuhiro Harada has taken to Twitter to reveal some more information about the game. A summary of these tweets is summed up below:
The arcade version might come to North America.
The roster will not be limited to just fighting type Pokemon.
Likewise, a Pokemon not having two legs will also not disqualify it from the roster.
Harada refused to comment on if a Pokemon's typing will play a role in battle.
He also refused comment if their will be a team based aspect or simple 1 vs 1 matches.
The roster will not include any guest appearances from the Tekken Cast.
The game will not feature a high/mid/low guard system like Tekken and Soul Calibur. A new mechanic will replace this feature. We are guessing it will be more simple based on the general audience of the franchise.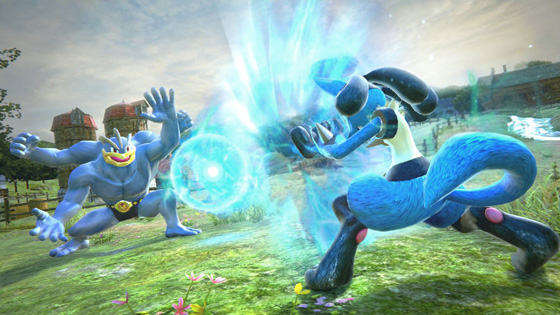 Taking some of that information into account, we've compiled a list of what we think could be a likely roster for the eventual home release on the Wii U. Tekken 6 had a total of 43 characters in its final edition on home consoles, so we are going to limit this roster to 40 spots to give some leeway. Keep in mind this is simply a predicted roster and in no way indicative of the final character list that will be in the game when it releases in 2015. We based the list on diversity, popularity and how well they would fit into a Tekken game as well as Pokemon we just want to see in as playable.
1. Lucario (Confirmed)
2. Machamp (Confirmed)
3. Blaziken (Very likely as was featured in the first image seen of the game back in June)
4. Charizard
5. Pikachu
6. Arbok
7. Poliwrath
8. Alakazam
9. Gengar
10. Marowak
11. Hitmonlee
12. Hitmonchan
13. Scyther
14. Dragonite
15. Mewtwo
16. Feraligatr
17. Ariados
18. Sudowoodo
19. Heracross
20. Hitmontop
21. Gardevoir
22. Sceptile
23. Hariyama
24. Metagross
25. Infernape
26. Ambipom
27. Garchomp
28. Toxicroak
29. Magmortar
30. Electivire
31. Excadrill
32. Conkeldurr
33. Zoroark
34. Escavalier
35. Mienshao
36. Greninja
37. Diggersby
38. Aegislash
39. Tyrantrum
40. Hawlucha
Ditto (As the random select character that transforms into a random Pokemon at the start of the battle.)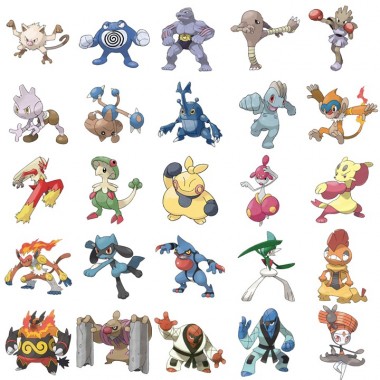 Culling this list to 40 from the 719 Pokemon in the Pokedex was a big task so please look below for some very honorable mentions. Let us know if you think we're spot on or way off with our predictions in the comments below and feel free to tell us which Pokemon you want to see the most or even drop your own mock roster if you've got some spare time on your hands. We look forward to reading them.
Honourable mentions go out to:
Venusaur
Blastoise
Raichu
Sandslash
Primeape
Typhlosion
Scizor
Mawile
Cacturn
Gallade
Weavile
Sawk
Throh
Lopunny
Bisharp
Genesect
Meloetta
Delphox
Chesnaught
Pangoro
Beartic