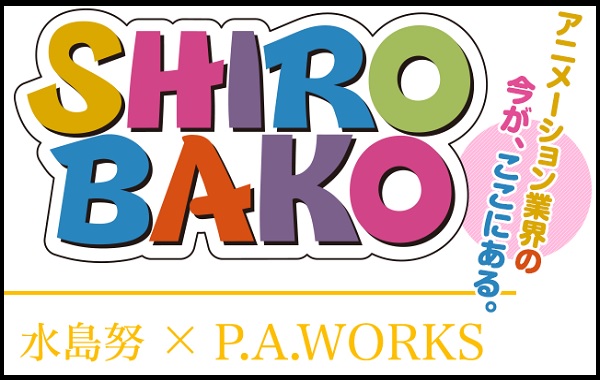 There's always sense of mystery whenever an original anime title has been announced, especially if the only thing you're given is a title. P.A. Works recently created a website for their upcoming anime Shiro Bako showing the title, month of premier (but no date confirmed) and a link to the official twitter page.
Although no details about the synopsis or characters have been given the anime will be directed by Tsutomu Mizushima, his previously directed works include Another, Blood-C and Girls und Panzer. At the time of writing no further information has been announced, but P.A Works will be revealing more about the anime at Comiket 86 which will be held next week in Tokyo. This will be the second original anime produced by P.A. Works this year, the first of which being Glasslip which is currently airing this season and is being streamed on Crunchyroll.
Keep your eyes on this site for more information on Shiro Bako and let us know what you think about Glasslip by leaving a comment down below.