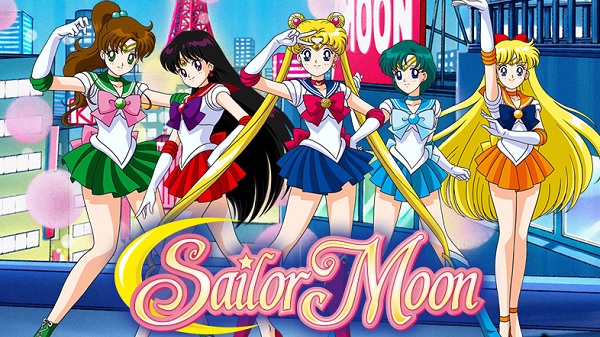 The 2014 Otakon is happening this weekend and Viz Media is bringing a number of events for fans of Sailor Moon and some of their other properties to enjoy. You see, while Otakon takes place from August 8th to the 10th, Viz will be hosting a Sailor Moon day on August 9th which will feature a cosplay gathering from 9AM to 10AM where cosplayers of all ages can don their Sailor Guardian outfits to create what Viz is hoping could be one of the largest Sailor Moon cosplay gatherings in North America.
There will also be the official premiere of two newly dubbed episodes at the event taking place during a panel that will be held from 12PM to 3PM featuring Charlene Ingram, the Senior Manager of Animation Marketing and the English voice actors for Sailor Moon and Tuxedo Mask, Stephanie Sheh and Robbie Daymond. Finally from 4:30PM to 5:30PM there will be an autograph session where fans will be able to pick up a full color poster of Sailor Moon and have it signed by Stephanie Sheh and Robbie Daymond.
Viz will selling some exclusive physical merchandise at the event and will be holding some additional panels during the event, details of which can be found below:
Friday August 8th
4:15 – 5:15PM    Viz Media Panel 

Join the Viz Media staff for a presentation and Q & A session all about the latest in manga and anime! Staff will be talking about the latest news, upcoming releases and other cool announcements from the publishing and animation teams. Free manga for attendees while supplies last!

Saturday August 9th
10:15 – 11:15AM Viz Media Animation Featuring Neon Alley

Find out all that's new and awesome directly from the Viz Media animation team! Discover the inside story about upcoming releases, catch new announcements and the latest on the anime streaming service, Neon Alley. Bring all your anime questions, too because the Viz Media team will be there to answer them!