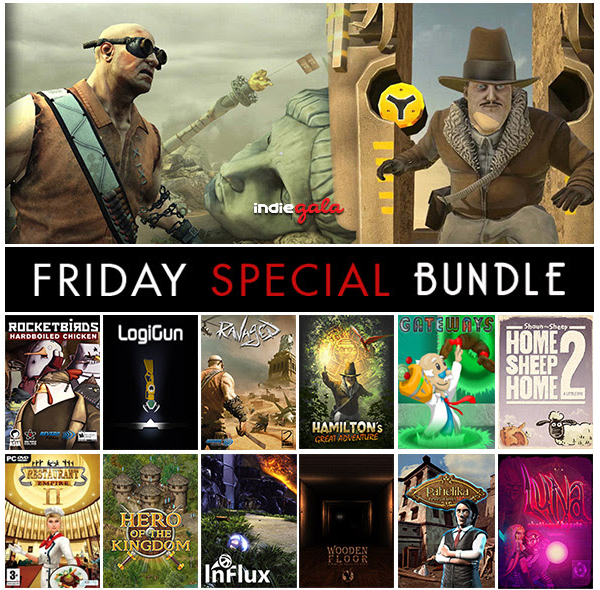 Capping off the week that brought us the 20th iteration of the Every Monday Bundle is Indie Gala and Capsule Computer's Friday Special Bundle #5. This bundle is jammed pack with twelve indie games for Steam and Desura. For one price, buyers will receive:
Rocketbirds: Hardboiled Chicken – A 2d platformer featuring some tough as shells chickens fighting against a totalitarian penguin regime.
LogiGun – June is in a tower filled with puzzles, armed only with a variety of tools that can create platforms, grab onto objects, and more. She's on a quest to the top of the tower, but someone is looking to stop her.
Ravaged Zombie Apocalypse  – A mix of fast paced vehicular combat and on foot killing, Ravaged features both intense PvP action and brutal PvE zombie survival shooting.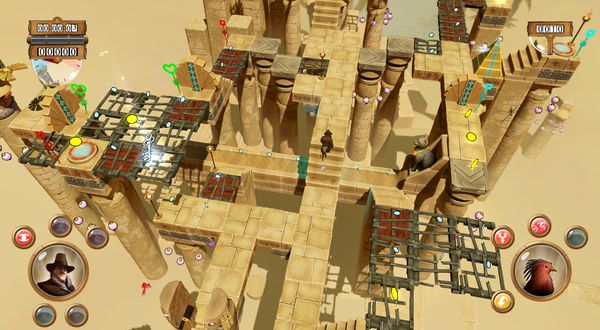 Hamilton's Great Adventure – An isometric puzzle adventure starring Hamilton and Sasha, two adventures looking to solve an ancient mystery.
Gateways – The winner of Dream Build Play 2012, Gateways is a puzzle platformer that revolves around the Gateway gun, a powerful tool capable of time travel, teleportation, and more.
Home Sheep Home 2 – The sequel to the BAFTA-nominated game Shaun the Sheep brings more puzzles and more puns to games from the legendary Aardman Animations.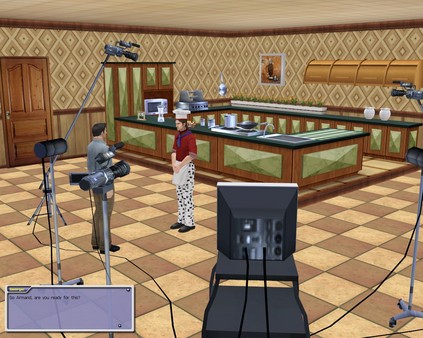 Restaurant Empire II – Build a restaurant empire from a little bit of cash all the way to the top of the culinary world.
Hero of the Kingdom – A casual RPG adventure that will take players on an adventure to rescue your father and fight back the darkness overtaking your world.
InFlux – A beautiful puzzle game that mixes exploring a mysterious island and solving mind bending glasshouses containing mysterious puzzles.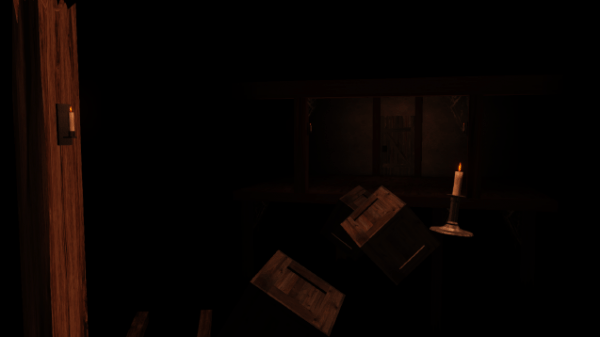 Wooden Floor  – A horror game that traps players in a maze of a house that is ever changing. Be sure to vote for the game on Steam Greenlight.
Pahelika: Revelations – A casual adventure game focusing on exploration and puzzles. Vote for the game on Steam Greenlight.
Luna – Shattered Hearts Episode 1 – A platforming RPG about unlikely an unlikely pair of heroes Lithien and Dez. The pay are self-centred and can barely think about anyone but themselves. Now, they must embark on a journey that may very well change their very being. Be sure to vote for the game on Steam Greenlight.
For the first 24 hours of the sale, all 12 games can be purchased for only $2.99 at Indie Gala. Be sure to snag the bundle before the price goes up!